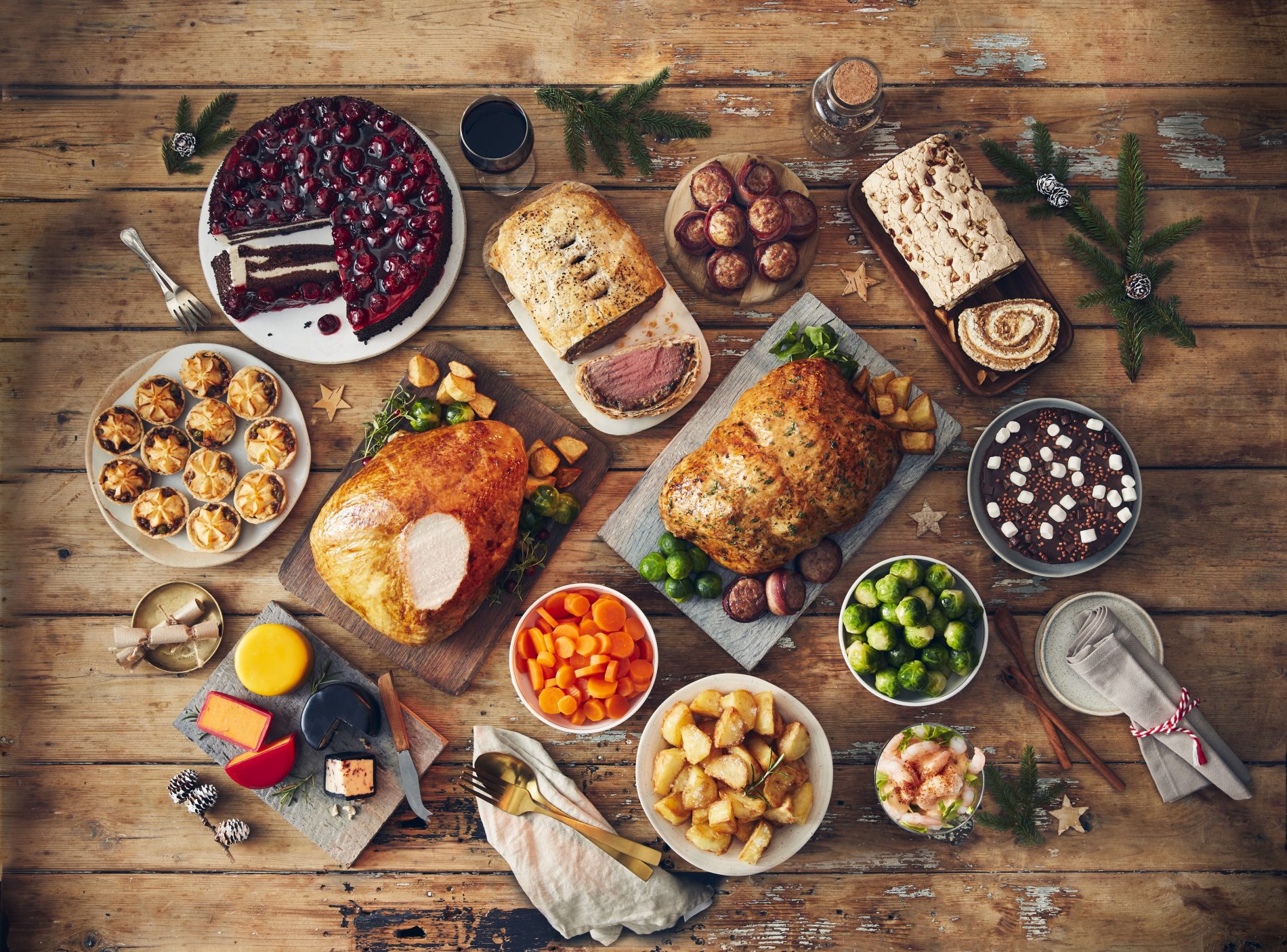 Iceland will be the only major UK supermarket to offer its customers the choice of a plastic free or reduced plastic packaging Christmas dinner this year.
From this week, Iceland customers will be able to choose from 18 Christmas products that are completely free from plastic packaging, as the retailer continues to make strides in its commitment to eliminate plastic packaging from its own label products by the end of 2023.
The new range will allow shoppers to pick up a starter, main course and dessert with minimal plastic packaging. Products such Iceland's Luxury Beef Wellington, Stuffing Balls and Luxury Black Forest Layered Pavlova have had their packaging redesigned from last year and are now completely plastic free.
As part of the Christmas range, Iceland is also offering customers eight products that have had their plastic packaging significantly reduced. One example of the redeveloped packaging is Iceland's Perfect Turkey Crown, which was previously packaged in a plastic bag and is now offered in a recyclable paper wrap with only a remaining plastic band seal.
In total, Iceland's new range of plastic-free and reduced plastic products now contains 97% less plastic packaging than in previous years, showcasing just how much progress the supermarket has made since making its plastics pledge at the beginning of last year.
Richard Walker, Managing Director at Iceland said: "We've been working hard all year to develop alternative packaging solutions and I'm proud to be offering Iceland customers the choice of plastic free Christmas products. Christmas is a crucial time of year which sees retailers go head to head on product innovation, and we were keen to incorporate our sustainability efforts into this. We know that there is a significant appetite for reduced plastic packaging and that plastic consumption increases significantly at Christmas, so we were keen to take on the challenge and demonstrate to the industry and our consumers that it's possible to have a sustainable Christmas.
"The development of the new range has involved exploring and testing hundreds of alternatives, before developing a series of new-to-market solutions which have either significantly reduced, or entirely removed, plastic from the packaging of our new Christmas range."
Since it made its pledge, Iceland has removed more than 2,100 tonnes of plastic from its own label packaging and has plans to increase this figure significantly in 2020. As part of these plans, Iceland has announced that it will have removed all black plastic packaging from its own label products by January 2020.
The reduction and removal of plastics from Christmas product packaging was awarded 'Best Retailer Initiative' by The Grocer earlier this month.
A full list of the range can be found below:
Plastic free Christmas products:
Luxury Beef Wellington
Stuffing Balls
Brussels Sprouts
Carrots
Potatoes
Rocky Road Cheesecake
Salted Caramel Cheesecake
White Chocolate & Raspberry Cheesecake
Luxury Black Forest Layered Pavlova
Luxury Raspberry & Pistachio Layered Pavlova
Luxury Toffee & Pecan Roulade
Luxury Lemon Roulade
Cheese Truckle, Cheddar & Chilli
Cheese Truckle, Oak Smoked Cheddar
Cheese Truckle, Wensleydale & Cranberry
Mini Pies
Mini Cottage Pies
Mini Beef Pasties
Reduced plastic Christmas products:
Perfect Turkey Crown
Three Bird Roast
Stuffed Turkey Breast Joint
Extra Tasty Turkey Crown
Prawn Marie Rose Sauce
Pickles
Fine Ruby Port
Black Forest Ice Cream