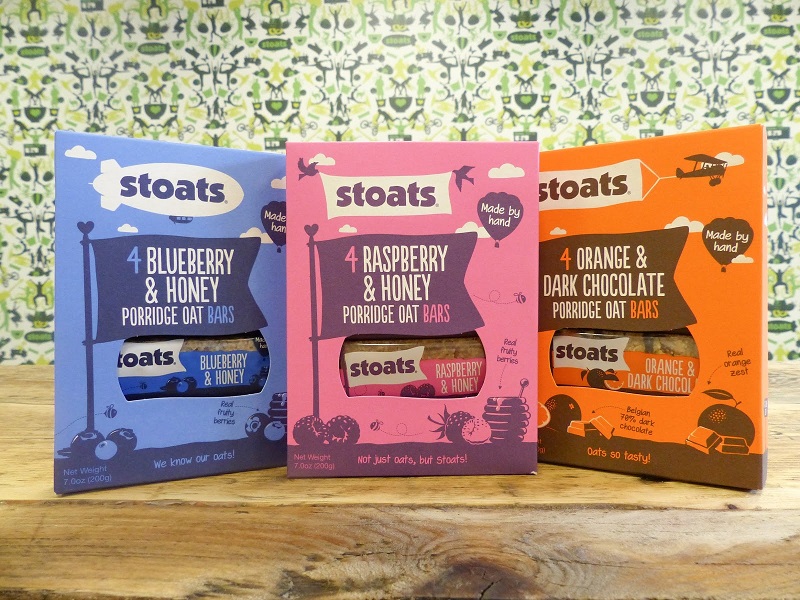 Stoats, the Scottish oats company revealed at the beginning of this week that they have expanded the distribution that has been agreed with Sainsbury's. The oats company has secured three UK listing with the major retailer for the Multipacks for their Porridge Oat Bars.
The new listings have been agreed on from two years of brand growth in the Scottish stores of Sainsbury's. The new agreement will see three varieties of the best-selling Porridge Oat Bars increase their distribution to 292 stores across the UK. The Managing Director of Stoats, Tony Stone, has suggested that their proven track record of sales with Sainsbury's shoppers makes the supermarket the ideal partner to expand their distribution with.
The Stoats Porridge Oat Bars has the highest repeat purchase rate in their brand category. Because of this, the Porridge Bars are clearly a product that sells, meaning that it is an obvious business move for the company to expand their availability, allowing even more customers the opportunity to try the Stoats Porridge Oat Bars.
It is a great opportunity for the Scottish oats company to sell their product range in even more Sainsbury's stores across the UK. The bars are a delicious addition to the weekly family shop and appeal to shoppers who are on the lookout for premium products that have been made with natural ingredients as well as offering the customer a convenient to eat product that can slot into a busy lifestyle.
Lydia Atkinson, the Buyer for Impulse – Confectionary at Sainsbury's Supermarkets Ltd has expressed her excitement on behalf of the supermarket to increase the distribution of the Porridge Bars so that more Sainsbury's customers can enjoy the range of Stoats Porridge Bars.
The Multipacks of the Stoats products offer four 50g Porridge Oat Bars in a range of flavours. These different flavours are Stoats Blueberry & Honey, Stoats Raspberry & Honey, and Stoats Orange & Dark Chocolate Porridge Oat Bars. The new range will be available across 292 Sainsbury's stores from the 8th October.