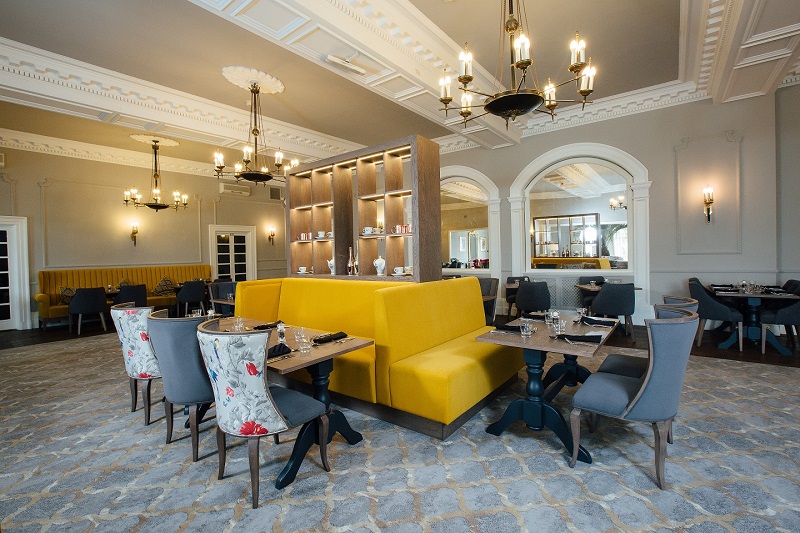 The well-known Windermere hotel has announced that they announced that they have opened a new restaurant. The hotel has undergone a £1 million first phase renovation, and has now opened a new opened restaurant and Bar. The Hydro Hotel, located on Helme Road in Windermere has opened the 1881 Restaurant and Bar. The Restaurant is open to hotel guests as well as the members of the public.
The new 1881 Restaurant and Bar focuses on delivering local British cuisine and will be open from Breakfast to late evening. The new restaurant is another aspect of The Hydro that has been completed. The menu has been crafted to offer something for everyone and the new opening is a part of the hotel's extensive plans for renovation. The feedback so far on 1881 Restaurant and Bar from diners has been amazingly positive so far.
The renovation work of the restaurant has allowed for the implementation for a new and unique design with the addition of different interior furnishings. The designer used a range of motifs such as the historic stained glass window, already a central part of the hotel in the new Restaurant with splashes of colour and birds in the newly renovated to space to create a luxurious and bespoke Hydro Fabric used in the restaurant.
1881 Restaurant and Bar will offer a range of traditional meals that will be served to guests. There will also be a range of weekly offers available for hotel guests and members of the public to try out. These regular weekly offers will also be tailored to compliment seasons as well as the food calendar. The Hydro Hotel looks out over Lake Windermere. Initially the hotel offered 81 bedrooms, however renovations have led to a number of rooms being knocked together in order to deliver bigger rooms for their guests to enjoy. The hotel is now a 78-bedroom hotel that has the capabilities for events such as weddings and conferences while still accommodating a number of coach tours that visit the Lake District.