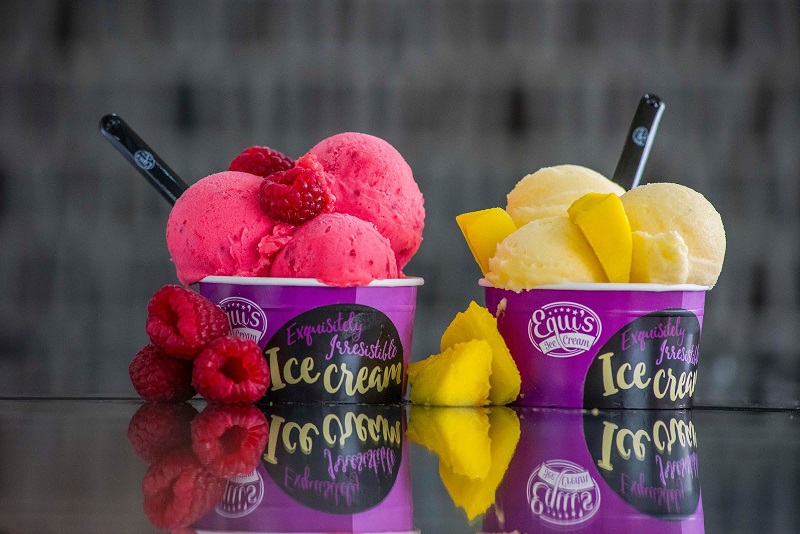 Equi's Ice Cream's Jen MacKenzie has been crowned as the Best Gelato Scooper in Europe. The Sales and Customer Care Executive from Kilwinning, Ayrshire represented the UK at the European Gelato Festival which took place in Florence, Italy.
Equi's is a luxury award winning ice cream company that is based in Lanarkshire and was originally established in 1922. The company creates ice cream with high quality, natural ingredients and uses fresh milk and double cream from Scotland. Equi's has been named this year among the UK Gelato Festival 2017 winners for their popular Raspberry Sorbet.
Jen managed to hold off 12 Gelato World Tour European Finalists in order to be granted Super Scooper status. The competitors at the European Gelato Festival in Florence when head to head in challenges that took place in front of a live audience. The challenge was to create the perfect 60 gram gelato cup as part of the Tonda Challenge.
Ice cream professionals practice and compete to serve a perfect 60 gram serving in one flavour, then the same weight but with two flavours. At the competition in Italy, Jen managed to deliver a perfect serve in her first try with one flavour, then 59 grams for her scoop of two different flavours. Jen travelled from Scotland in order to compete in the European wide challenge and is thrilled to be awarded such a coveted accolade. The European Gelato Festival is known as the most prestigious event in the industry, held in the home of Gelato.
It is great news that gelato talent that has been nurtured in Scotland has been recognised on a European platform. Equi's has more than 95 years of experience in this industry and this competition has been a great platform for the company to demonstrate how their pass down their knowledge and experience to the next generation of scoopers.