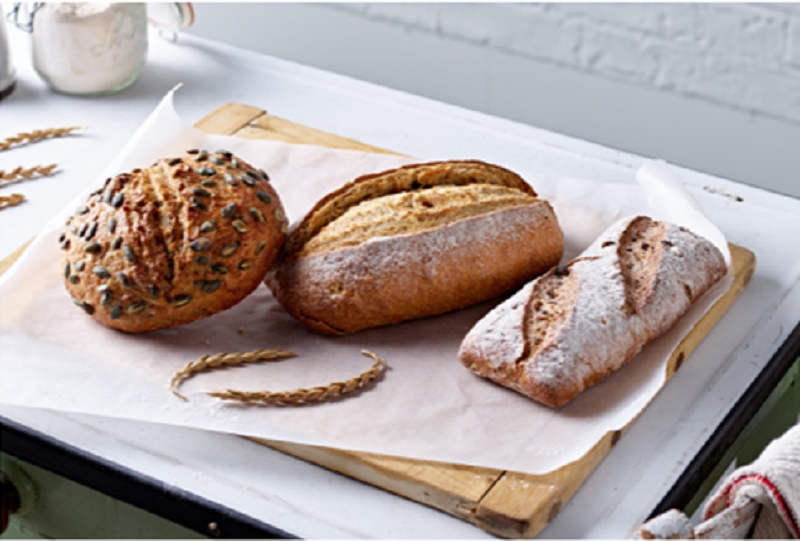 Marks & Spencer has collaborated with Sharpham Park in order to launch a new spelt bread range. This new range will be a first for Sharpham Park and the new Spelt bread will be available at 148 Marks & Spencer in store bakeries throughout the UK.
The product launch has come in time for British Food Fortnight, and will have three different flavoured loaves. The Sharpham Park for M&S range will include Spelt, Honey and Pumpkin Loaf, a White Sourdough Bread with Spelt & Rye Leaven and a Spelt Fruit and Nut Baton. These new products will be created with organic spelt from Sharpham Park.
Both Marks & Spencer and Sharpham Park are focused on delivering the finest quality ingredients and delicious flavours in their products. The artisan breads that are a part of this new range are a brilliant example of the very best on offer in British food. There has been a significant increase in attention for artisan bakers with programmes such as The Great British Bake Off being so popular and increasing the popularity of artisanal products. This type of show has led to consumers preferring products with a backstory, authenticity and provenance. There has also been an increased interest in relevant health clams, with ingredients such as spelt known for being high in fibre and a good source of slow release energy.
Both companies are also wanting to celebrate British produce. With Brexit on the horizon, there has been an increase in concern for farmers in the UK, therefore celebrating products with British ingredients will help to promote home grown produce and support the British Farming industry. More and more supermarkets are also changing to display British produce and focusing on the range of food that can be produced in Britain.
Sharpham Park also creates a range of other spelt offers such as flours, grains, cereals, muesli and porridge. This brand new Sharpham Park for M&S range of spent breads is the latest addition to this well-established spelt brand.