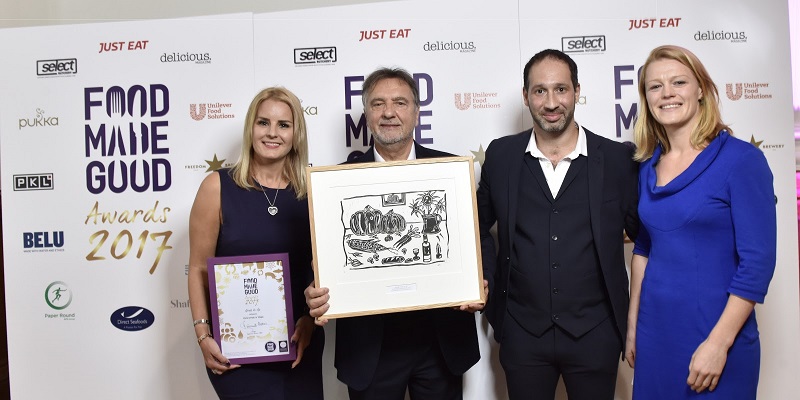 Just Eat and the Sustainable Restaurant Association have collaborated in order to announce the winner of a new sustainability award. This new award has been created in order to celebrate businesses and practices in the takeaway industry that focus on sustainability and adopt more environmentally friendly practices.
The partnership between Just Eat and the Sustainable Restaurant Award has led to the first ever Good to Go award which has been included in the Food Made Good Awards. This year, the inaugural award was given to Chris' Fish & Chips. The takeaway based in Barwell, Leicester has been recognised for their efforts to be sustainable when sourcing produce and reducing the level of waste that they create.
Just Eat, the leading global marketplace used for online food delivery has formed a partnership with the Sustainable Restaurant Association in order to recognise the work that is done every day by takeaway food outlets operating across the country. The awards seek to showcase responsible sourcing, environment and society.
All of the fish on the menu at Chris' Fish & Chips have been sources from MSC-certified suppliers and originates from UK waters. The board on display at the restaurant tell diners when the fish being served was caught and where the fish has come from. The focus on sustainability is not solely on the fish, as the potatoes used at Chris' Fish & Chips are sourced locally.
With the dwindling numbers of more popular eating fish, the restaurant owner Stratis Kyriacou has said that it is essential for business owners to concentrate on the future and make sure that the sourcing of their produce is carried out in a sustainable way in order to ensure that people can keep enjoying Fish & Chips of high quality for many more years to come.
Other restaurants shortlisted for the award were Captain Café in Birmingham, Green Tomato Café in Brighton, and The Captain's Table in Glengormley, Northern Ireland.