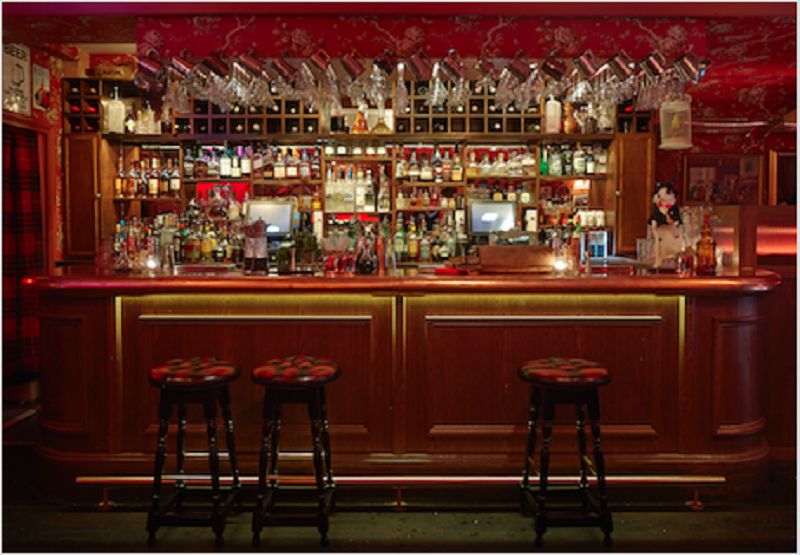 With Halloween fast approaching, Bars and Restaurants across London have been advertising a range of weird and wonderful events to celebrate the haunted holiday.
At Bunga Bunga Covent Garden on Friday the 27th and Saturday the 28th of October, The Don and all his mobsters will be celebrating on the rooftop location. The guests will enter through a hidden bat cave which will be filled with surprises, before heading downstairs for a complimentary Black Bacardi Daiquiri. The Bar will also offer a range of entertainment with the Halloween Variety Show special. Guests are in for a fully immersive, interactive evening.
Bart's at Chelsea Cloisters will be holding the Spookeasy. Behind the hidden black door located in the corridors of the Cloisters, Uncle Bart's Spookeasy will offer a little party that may not have ever killed anybody, but is sure to offer a spectacular evening. Guests are invited to dress to impress and avoid anything that may go bump in the night.
Mr. Fogg's Tavern is inviting guest on All Hallow's Eve on Saturday the 28th October. Guests are able to enter the scientific genius' Tavern & Gin Parlour to try a variety of bubbling potions, motions and smoking pots while also experimenting with bubbles from Veuve Clicquot and Belvedere cocktail flavours.
While Bunga Bunga in Covent Garden offers a spooktacular Variety show, Bunga Bunga in Battersea will be offering be hosting a Monster Mash on the 26th October. The Rockaoke special will invite guests to sing along their creepiest tunes. On the Friday evening the Battersea location will see The Return of Dead Elvis sure to be a thriller of an evening. On Saturday the 28th October, guests at Bunga Bunga Battersea will be able to enjoy a haunted house experience.
Maggie's on Fulham Road will be holding a classic 80's Creep Show, with frights and face paint available to enjoy Halloween. Cahoots on Kingley Road will allow guests to descend onto a haunted platform hidden under Kingly Court in order to meet the spookiest characters of Halloween's past.