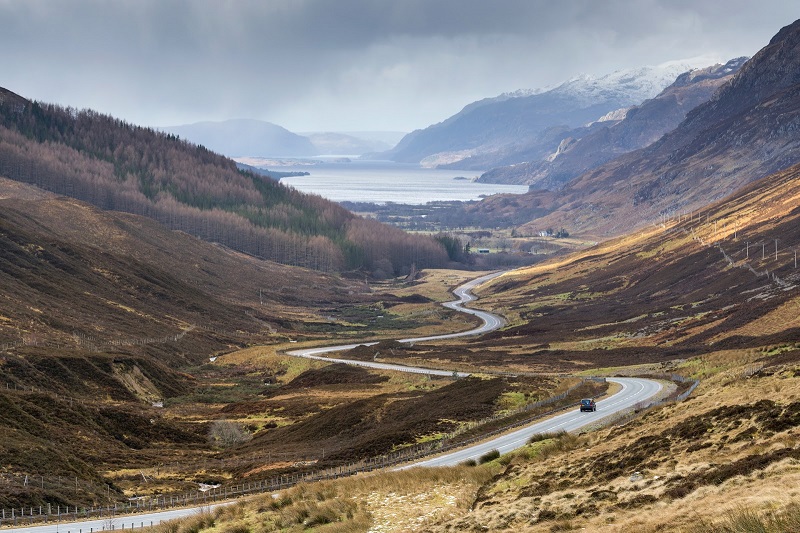 VisitScotland and the North Coast 500 (NC500) has announced the creation of a unique partnership in order to improve the quality and information provided in businesses close to what is referred to as Scotland's Route 66. The collaboration that has been formed between Visit Scotland and North Coast 500 will mean that the tens and thousands of visitors that travel along the route every year will have better access to information that ever before about what to see and do on their journey.
The agreement between the two organisations means that the 261 businesses that are members of the NC500 destination group will have the opportunity to also become Visit Scotland Information Partners for free. this position as partner will make sure that the companies are properly equipped to advise, inform and inspire visitors from all over the world.
This innovative VisitScotland Information Partnership, or VIP scheme has been designed in order to allow those who are working in the tourism industry the chance to become local ambassadors for their town. This VIP programme was first launched in May 2016 and puts a wealth of knowledge to good use and utilise the wealth and enthusiasm of partners across the country to help visitors make their most of the trip to Scotland.
The scheme is open to all businesses that are Quality Assured as well as community groups, local authority operated library services and social enterprises The national tourism organisation and NC500 have also announced their commitment to working together to boost the quality of business across the 516-mile route that goes through the Highlands. The NC500 was created as part of the North Highland Initiative. This initiative aimed to increase tourism in the North Highlands and create a range of economic opportunities in the area. Research has been carried out by the University of Glasgow Training and Employment Research Unit shows that the route attracted approximately 29,000 additional visitors to the area as well an additional spend of around £9 million in its first year.