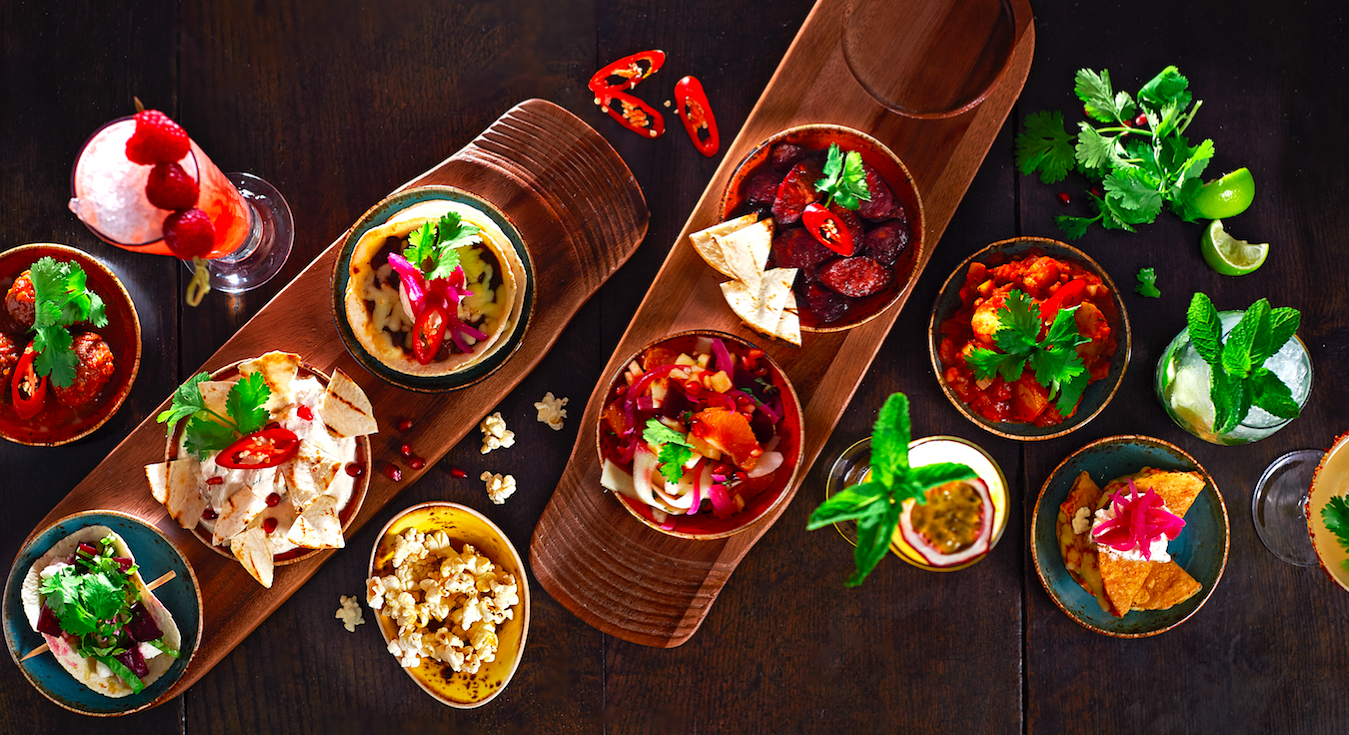 Chiquito, the UK's most loved Tex-Mex restaurant has been off to a great start this year. Kicking the year off by launching their brand new sizzling menu, the restaurant chain have already had a large increase in visitors, with over 128,000 guests tucking into their dishes each week and are set to open a selection of new branches this year.
Their food, drinks and ethos is being celebrated not only by guests nationwide, but also numerous industry experts and leaders. It comes as no surprise that in just three months Chiquito have already been nominated for three awards, along with continuing their very own Cocktail Championship award (the #ChiquitoMixOff) as they look to discover the next big mixologist. As a result of their recent menu innovation and excellent service, the celebrate chain was nominated as a finalist in the renowned Casual Dining and Pub Awards 2016, The National Burger Awards 2016 and in the Midas Awards 2016.
Simon Xavier the Executive Head Chef at Chiquito explains that "knowledge of the cuisine, culture, quality cooking and fresh foods" is key in the success of their brand. The new Hero Burger has already been set as one of the highlights of the new menu, being a finalist in The National Burger Awards 2016 with its ultimate toppings of slow-cooked pulled pork, sliced chorizo, red jalapenos and Monterey Jack Cheese. Chiquito are taking the public's love for burgers to the next level with their 'Build Your Own Burger' offering. Guests are able to choose from a dozen different toppings, creating their own ultimate, personlised burger.
To achieve the quality offering found at Chiquito, they work only with the most skilled and passionate individuals who take part in the creation of their food, drinks and service. On 8th March, Chiquito held the #ChiquitoMixOff in Leicester Square with a panel helping to find the next generation of Chiquito mixologist. Three contestants have succeeded to the next round which will be held at their annual brand conference in April.
From the moment you walk through the door at Chiquito you can expect a unique experience and a burst of fantastic fresh flavours. Chiquito continue to step up in the restaurant industry, and its recent successes are a great example of where the brand is heading in 2016.