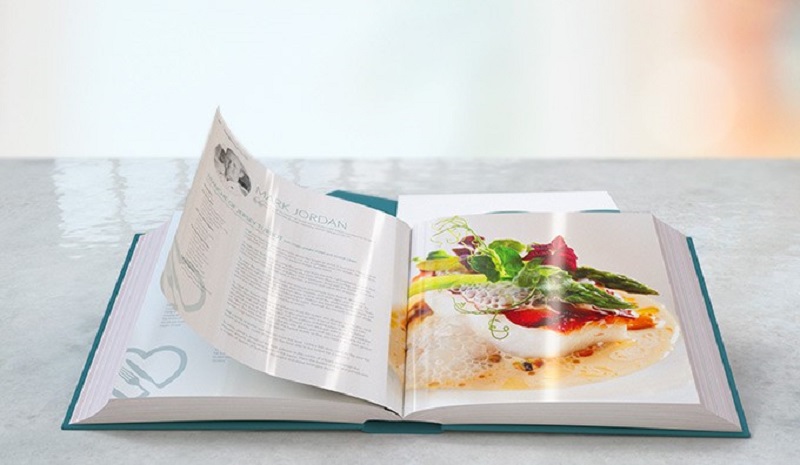 Charitable Bookings, the philanthropic restaurant booking platform works to raise money for UK registered charities for no cost. The company manages to raise funds in this way because when customers make a booking through charitablebookings.org, £1 for each diner will be donated to charity.
The restaurant booking platform has announced the release of The Charitable Bookings Signature Dish recipe book in order to raise even more money for charity. The release of the recipe book will also boost awareness of the booking platform. The book is available for £40, which will include a £5 donation to a charity of the recipient's choice. A perfect gift that gives back, the recipe book has been contributed to be 365 leading UK chefs. The recipe book has the well-known chef's signature dish recipe and is ideal for foodies.
The sleek and elegantly designed hardback cookbook has 754 pages jam packed with amazing recipes from top chefs for you to try out and enjoy at home, while also donating to a worthwhile charity. The recipe book contains a wide range of main course meals from a diverse collection of cuisines.
Included in the recipe book if John Williams, chef from The Ritz, Marcus Wareing, Pierre Ko mann, Anton Mosimann, Sean Burbridge at The Ivy, Tom Kerridge, Jamie Dobbin at The Groucho Club, Paul Ainsworth, Albert Roux Tom Aikens, Jason Atherton and many, many more.
The philanthropic platform is also offering an opportunity to win the book, with the condition being that you make and honour thirty bookings for three or more people using the Charitable Bookings Platform. Each time you meet this requirement, £90 has been raised for charity at no cost to you.
Charitable Bookings doesn't require a booking to sign up to and there are more than 8,000 restaurants around the UK available to book over the telephone or online. The platform is a great opportunity to raise money for a large amount of worthy charities.