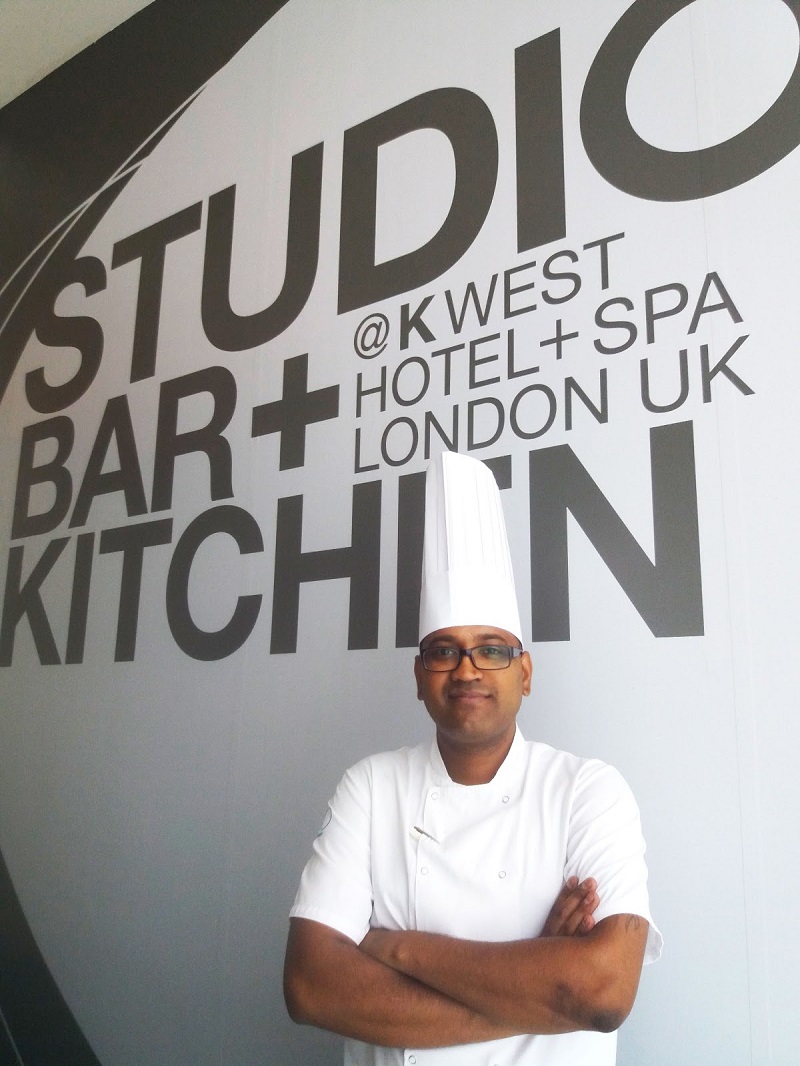 K West Hotel & Spa, in Shepherd's Bush in London has announced recently that they have appointed a new Executive Chef. Appointed into this role is Jessen Valaydon, and this new role will be his first executive position.
As a part of this new role, Jessen will be working to oversee the menus at K West in the Studio Kitchen and Studio Bar as well as the well-known Glam Rock Afternoon Tea. Jessent will also work to oversee the dining that takes place within the meetings and event spaces and an in-room dining space which is based at the guestroom hotel.
K West Hotel & Spa has 219 guest rooms and is described as a space where rock and roll swagger has been combined with an urban cool. The Hotel has also been described as one of the best places to stay in London. The Hotel has moved away from a generic hotel appearance and feel, with bland lobby's and boring lounge bars; displayed by the Converse-wearing team on hand to assist their guests.
Jessen Valaydon started his career working at the Beach Cumber Group and Sand Resorts in Mauritius. After working at this resort, Jessen then had experience working in the Kitchens of the Queen Mary II. Jessen worked on this historic ship during its launch and opening voyage of a cruise ship. Jessen has had a great amount of experience delivering top quality food to impress his diners. Following the Queen Mary, Jessen worked as the Chef de Partie at the Hilton Paris Orly International Airport. Following this position, Jessen move to the UK and was promoted to Sous Chef at the Hilton at London Gatwick, Brighton and London;s Metropole, working for the brand for a total of six years and roe to Head Chef at the ISG Intercontinental Crowne Plaza Battersea. Jessen will be an asset to K West in his new role as Executive Chef.