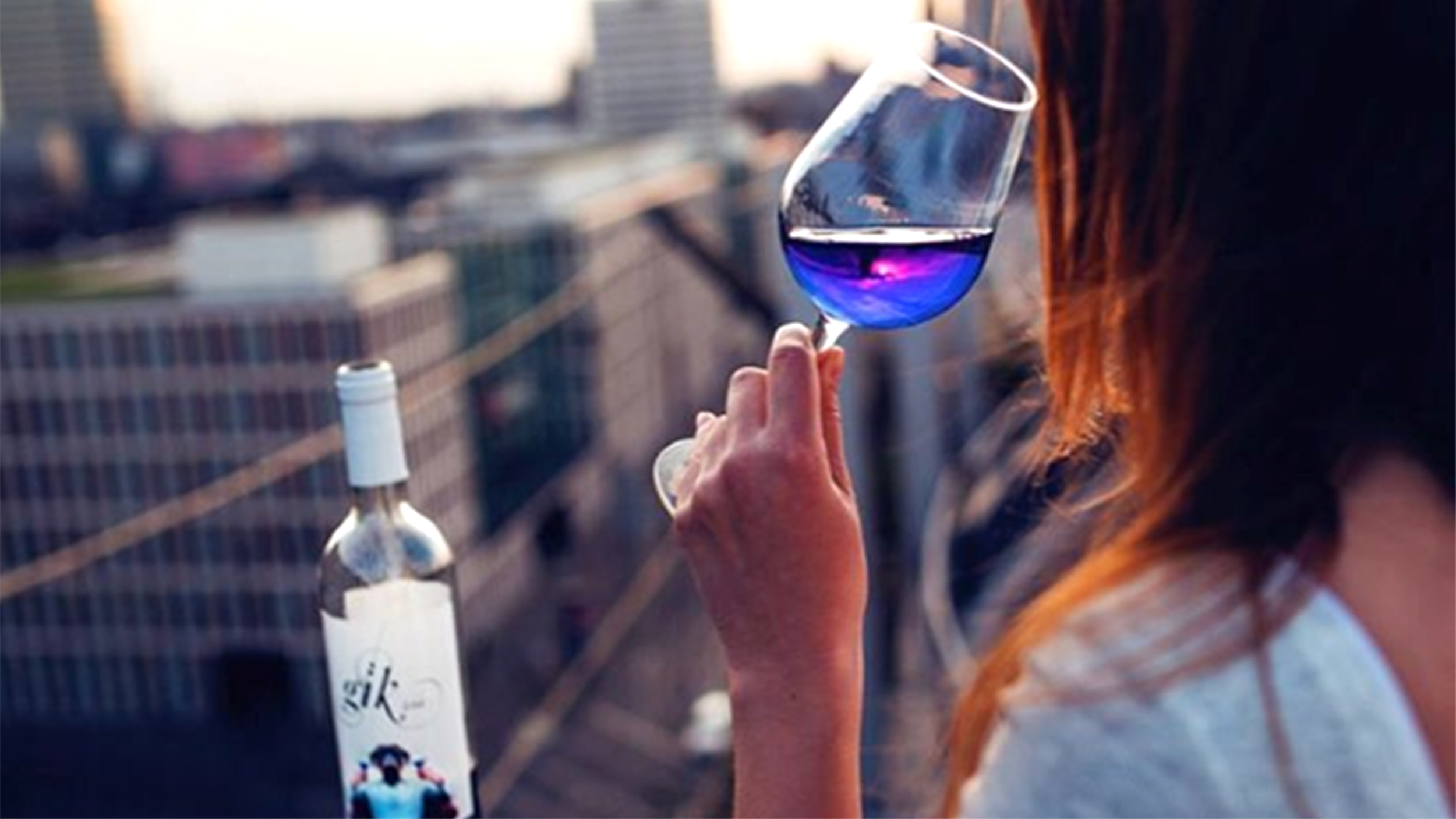 Historically, there has only ever been three types of wine – white, red and rosé – and in accordance, just three colours of wine – clear(ish), red/purple and pink respectively. Not anymore. Spanish wine producer, Gik has perfected a blend that is – wait for it – blue in colour. And as the pioneering firm prepares for to launch its witch's brew right here in the UK, critics are tipping the biggest shake-up in the drinks sector for decades.
Now, to clarify, it's not the first time wine has gone blue – a blue prosecco from Fratelli was launched recently – however Gik's beverage has perhaps the biggest marketing campaign centred on its colour ever seen.
Admitting that it is an innovator more than it is a vinter, Gik has blended a mixture of white and red grapes from across Spain, including the Castilla la Mancha, Zaragoza and La Rioja regions, to create the eerily bright concoction. And despite disbelief from some parties, the colour is all natural and actually comes from a pigment found in the skin of red grapes, enhanced by indigotine – a plant derivative.
Gik has not neglected to attend to the wine's content however and, as taste goes, punters seem to be more than happy with the blue brew. The firm has already sold more than 70,000 bottles of the stuff in Spain in just 12 months.
Opting to sweeten the wine with zero calorie sweeteners, the winemaker hopes to tap into the newly lucrative health-conscious, Millennial market. And with Millennials at the forefront of the drinks market – despite not being the biggest consumers of wine by volume – it's unsurprising that Gik has taken such a decision.
It seems to have paid off, too; typical clients are aged between 25-34 years old, according to a study carried out by Gik based on its online data. Committed to that very market, Gik has tailored its pairing advice accordingly, suggest customers drink up with sushi or nachos and with the lul of music by James Blake of Alt-J in the background.
Certainly an alternative way to drink!