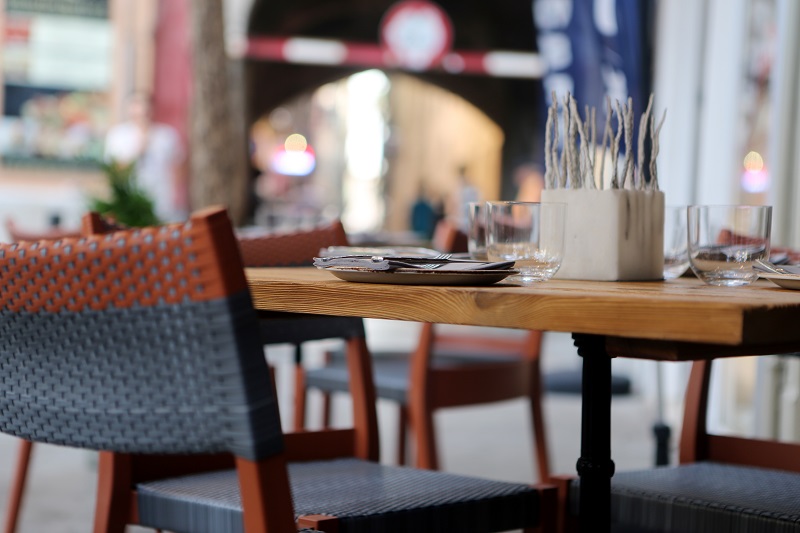 Adam Simmonds, the acclaimed chef will become a part of the London restaurant scene on April 27th. Simmonds will be opening his first restaurant in the capital, The Test Kitchen. The restaurant will be located on Frith Street in Soho.
The Test Kitchen is acting as a precursor to a more permanent site and will be open as a pop up restaurant for 12 months. Making his capital debut in this way will allow Simmonds to explore a variety of different menus, try new flavours and practice cooking techniques. The pop up set up of the restaurant will allow the service and presentation to be evaluated. The Test Kitchen is being advertised as a joint venture between Adam and the diners, as the diner is asked to evaluate their experience throughout the pop up residency in order to create a test proof menu that will be implemented in his permanent site. Adam Simmonds is expected to open his permanent restaurant in early 2018.
The Test Kitchen has been designed to not have a specific genre, but to work as a celebration of Adam's career and journey with food up to date. The food will include a mix of his time spent at award winning kitchens such as Le Gavroche and The Halkin, where he worked under Gualteiro Marchesi. Simmonds will combine this with his experience of food during his travels around Europe and Scandinavia. There will also be nods to his time at Le Manoir aux Quat'Saisons and at Michelin restaurants.
Above all, The Test Kitchen is expected to reflect the personable nature of the Head Chef, and all the seating will be at the chef's counter, encouraging an interaction between diners and the chef. It is thought that The Test Kitchen will be lively and full of energy and work as a collaboration that integrates the diner in to the success of the restaurant.