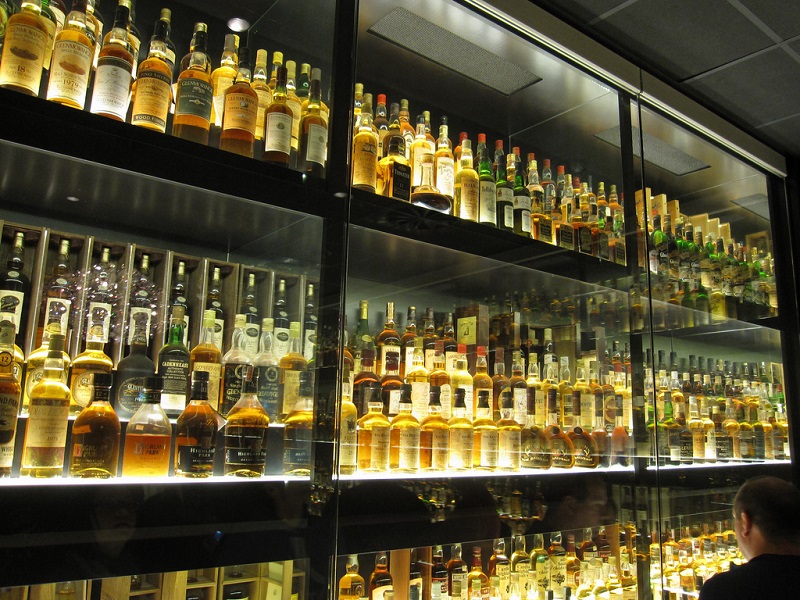 GMB Scotland have announced that the UK Government has betrayed workers in the drinks manufacturing industry after Diageo has revealed their plans to cut more than 100 jobs across their Scottish operations. It is thought that the cuts will be made because of concerns over Brexit.
Both Workers and trade unions were told of the cuts last Thursday that seventy of the redundancies will take place at Diageo's Leven plant which is located in Fife. There will also be thirty-five redundancies at the site in Shieldhall near Glasgow.
The drinks company Diageo has confirmed that the job cuts have taken place as part of a review process. The Company will be moving their production of white spirits to their plant in Santa Vittoria, Italy and other plants that are located in the United States of America.
GMB Scotland have issued warnings to the Scottish Secretary in the UK Government, David Mundell in regards to the need for special measures that will protect the drinks manufacturing sector in the country. It is thought that the special measures would have helped protect the industry in light of the uncertainty that has been caused by the referendum vote.
Representatives of GMB Scotland are set to meet with the senior executives at Diageo to discuss redundancy timeframes. The Union is outraged at the drinks company's decision; as now more than 100 skilled workers will be made redundant while the drinks company tries to protect itself in the light of the Brexit vote. The Union has also stated that the UK government were warned by themselves of the possible impact a Brexit vote could have on the country's drinks manufacturing industry which puts billions in to the Scottish and UK economies. GMB Scotland have suggested that the workers in this industry that have been made jobless have been betrayed by the manufacturing company because of the contribution Scottish workers have had on the success of the company.