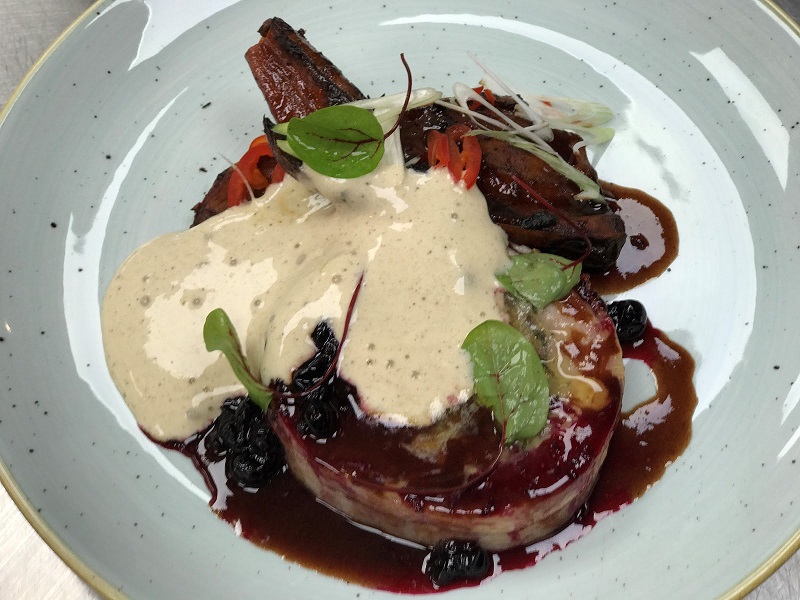 The Chef patron of the newly opened destination restaurant Bistro Vadouvan, located in Putney Wharf has released a range of last minute tips about Christmas Turkey including the best turkey recipes with a twist and how to avoid dry turkey.
Durga Misra, the Chef patron of Bistro Vadouvan has revealed a new take on the classic Christmas roast turkey dinner. This new twist on the traditional meal is expected to WOW diners and critics this festive season. This new dish that has been created by Durga Misra reflects his unique French & Spice cooking style, which is critically acclaimed, while also offering an innovative solution to the old 'dry-turkey' issue.
The new recipe see a boned turkey breast stuffed with a pork farce and packed full of flavour, with the addition of fennel, chilli, black pepper, chestnuts, sage, parsley, olive oil and white wine. The Turkey breast is then wrapped in bacon and the glazed in a sweet spiced honey and five spice glaze before being slow cooked. The stuffing for this dish is packed with amazing flavour and really moist which helps to stop the turkey meat drying out. The bacon and the glaze also have the same benefit while also offering amazing flavour to the dish.
The dish is then finished off with a cassis sauce and Durga's delicious spiced sweet potatoes, which have been cooked in an orange glaze and includes the multilayered flavours of angostura bitters, chilli and sage which offers a spicy sweetness to the dish with a hint of bitter undertones. This special turkey will be available at the restaurant for a 'special' lunch or dinner at Bistro Vadouvan throughout December. The turkey with a twist is also offered as a main option for set Christmas Party menus, available for groups of 8 and over.