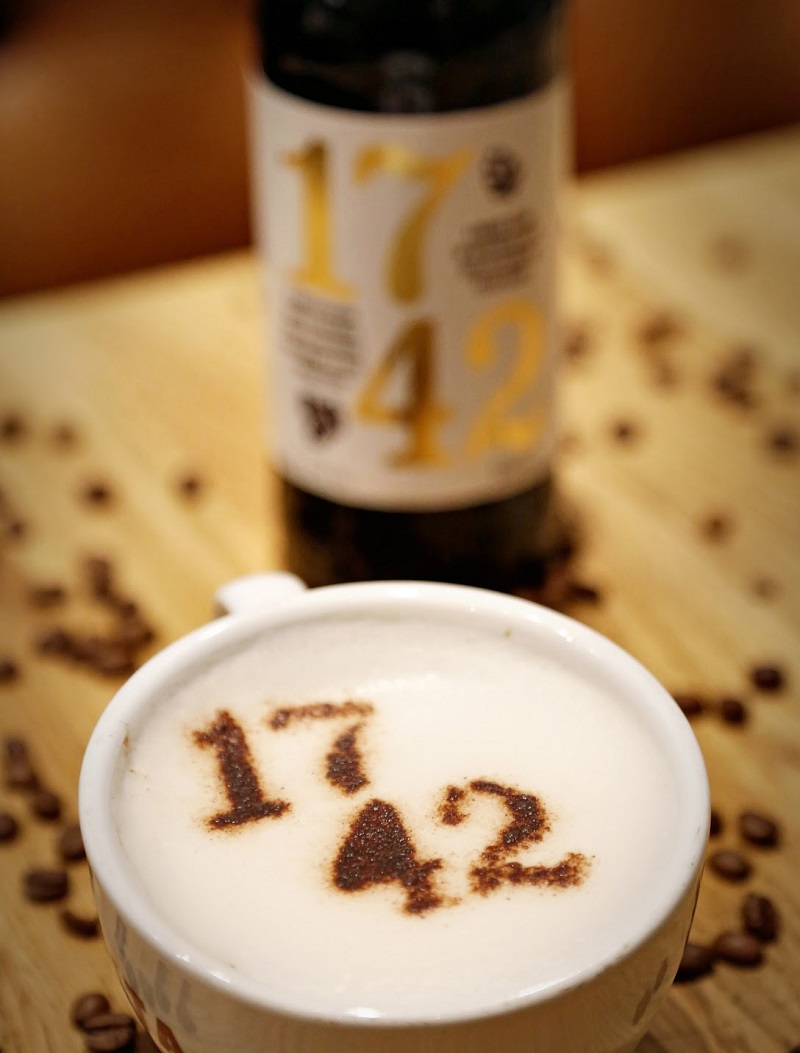 This Month, Whitbread, one of the UK's oldest and most respected companies has been celebrating their 275th anniversary. This massive milestone for the company has been celebrated with the release of a limited edition coffee infused beer. This new product is called 1742, a nod to the creation of the company.
Whitbread has created 1742 with Costa's popular Mocha Italia beans, and combines the company's coffee roasting expertise and their rich brewing heritage. 1742 is the first beer to be produced by Whitbread since their turned off their taps in 2000. In order to create this anniversary beer, Whitbread partnered with Black Sheep Brewery in order to create a creamy and smooth coffee stout that uses WGV, which is one of Whitbread's original hops.
The new anniversary brew has been made to coincide with the trend of coffee-infused beer. 1742 also appeals to coffee and beer enthusiasts alike and has a combination of roasted malt flavours as well as the intense character of Costa's Mocha Italia coffee which is known for having slightly sweet caramel notes. Whitbread's anniversary stout tells the company's story, formed by Samuel Whitbread, a humble brewer in London, which has now become the third oldest company in the FTSE 100. The company has been built on innovation and was the first brand to pair beer with food, and use celebrities in its advertising campaigns. As a continuation of this innovation, the company has seen the emerging trend for coffee, as Whitbread bought Costa Coffee in 1995, which has since grown to be the UK's number one coffee shop brand.
Celebrating their 275th year is huge for Whitbread and an opportunity for the company to celebrate their successful heritage and a rich history for innovation with the development of their past brewing expertise combined with the nation's favourite Costa Coffee Mocha Italian blend. Only 5,000 of the 1742 craft brew will be available to celebrate this anniversary will be exclusively available at selected Premier Inns across the UK over the course of this month.