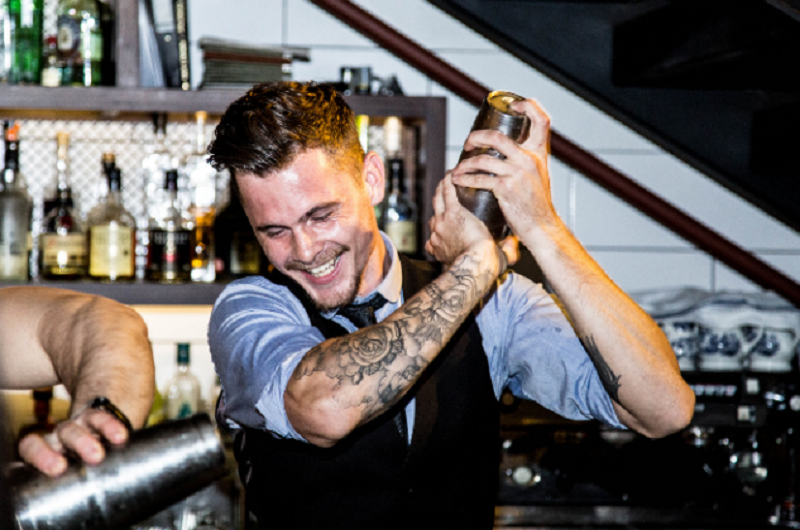 New Year's Eve, the night everyone plans to go out, have fun and bring in the New Year with family and close friends. For those looking for an extra special location for their New Year celebrations, here are a few suggestions:
Simon Rogan's newly opened restaurant, Aulis London has been available to book for the evening of Sunday the 31st December. This is the perfect location for guests looking to see in the New Year with a truly special culinary experience. From £2,000 the exclusive 8-seat restaurant in order to enjoy exclusive access to a personalised evening with friends, family and the Head Chef of Aulis, Rafael Cagali. The Head Chef will work wonders on New Year's Eve as he creates a fifteen course tasting menu for his guests to enjoy as well as a wine pairing to compliment the exquisite food.
For those wanting to party with a larger crowd, filled with the greats, DJ Lele Lauciani will be on hand at the underground bar of Union Street Café in Southwark. Union Street Bar will be transformed for the event in to its very own infamous Roman party. The party will start at the location's Olive Grove and will go on until late. The party in Southwark is ticketed, with tickets available for £10 and will also include a welcome cocktail that has been crafted especially for the occasion. One of these cocktails is the Aphrodite which is made using Finland Vodka, homemade raspberry ripple syrup, lemon juice and rose liqueur which has been shaken together with an egg white. Upstairs at the Union Street Café, the restaurant will offer a five course menu that has been crafted to be fit for an emperor, with entertainment for a live Blues Band. The special New Year's Eve menu will include sumptuously soft Ox cheek served with Borettane onions and pioppini and a meringue with a Campari kick.
Gordon Ramsay's restaurant, close to St Paul's in London has also announced that they will be offering masterclasses. These lessons will teach guests how to shake it like [professionals. The offering is an ideal New Year gift for loved ones, date nights, friends or colleagues. The guests will be able to shake, rattle and stir their way through a range of look-at-me cocktails with the guidance of the Bread Street Kitchen's master mixologists, who will be on hand to offer tips and tricks. Catering for those who are into classic cocktails as well as those looking to create more modern drinks, there are different 2-hour masterclasses to choose from.