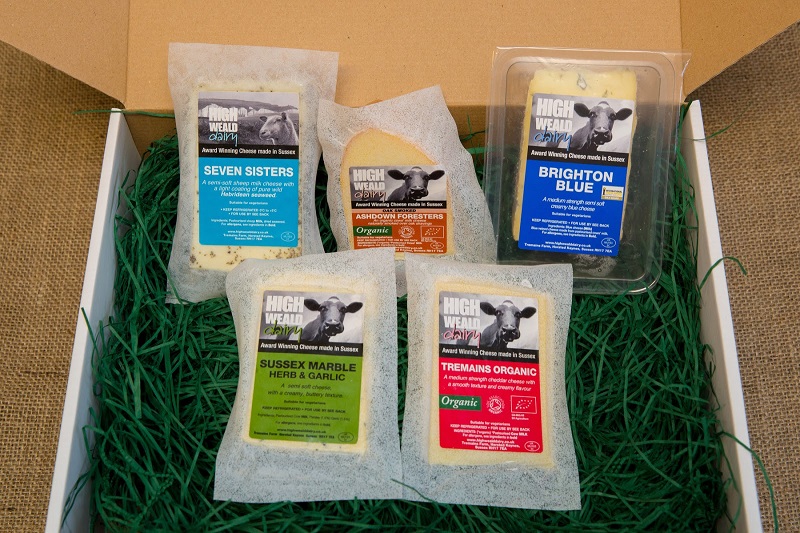 If you are looking for something original to put on the Easter table, search no more! The High Weald Dairy is maturing Sussex-made cheese that will fill the supermarket shelves in the run up to the holiday. Instead of choosing chocolate Easter eggs and other sweet treats, how about you stay off sugar and delight yourself with a savoury cheese treat?
"Cheese lends itself to sharing so it makes a great gift and a great food to celebrate with – especially at the end of Lent and a time of fasting," said Sarah Hardy, who owns and runs the High Weald Dairy with husband Mark. "It's delicious to eat, lovely to share and it's good for people who are environmentally-aware because it's more sustainable. We know where the milk comes from, all the ingredients are fully traceable with low food miles and it does not come with a great deal of packaging."
High Weald Dairy offers several cheese selection boxes available to buy online, such as Alternative Selection, which only includes sheep and goat milk cheese, Sussex Selection, which celebrates the area in which the cheese is made, and Mellow Selection that includes milder cheeses.
Another great alternative gift for cheese lovers would be the one-day cheese making courses that the dairy runs at any time of the year. The vouchers can be bought online or directly from the office at the High Weald Dairy in Horsted Keynes and they include the chance to learn a new skill in a hands-on lesson, a kilo of cheese to take home, a tour behind the scenes at the dairy and a delicious homemade lunch.
The cheese is available on sale throughout Sussex and beyond in farm shops and delicatessens. For more information or to find your nearest stockist visit: www.highwealddairy.co.uk