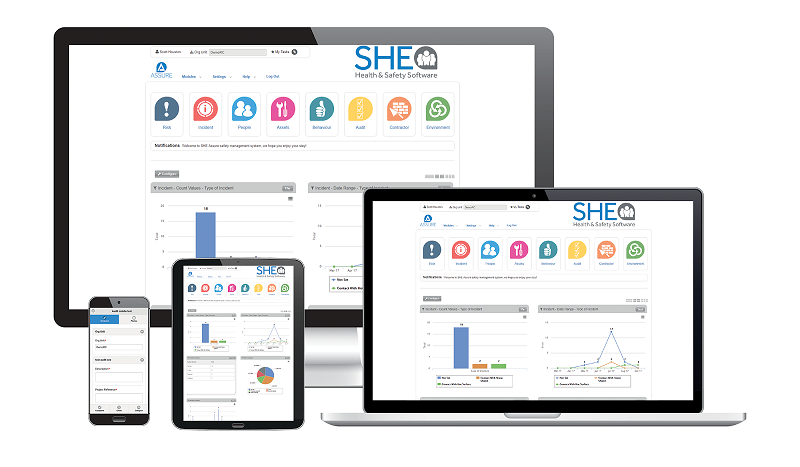 G's Group, an international fresh produce company, won an award in the 'agriculture, food and beverages' category at Verdantix Health and Safety Innovation Awards thanks to the implementation of SHE Software across its organisation. Since using this software, the incident reporting, incident management, and real time communication have improved.
G's introduced the Assure platform from SHE back in 2014 to tackle the lack of consistency in reporting incidents, gaps in visibility and a time-consuming paper based report system. Assure provides organisations worldwide with an easy and simple way of tracking, managing and reporting on health, safety and compliance.
"Safety is at the forefront of everything we do, getting our people home safe every night is our top priority and we are proud to receive industry recognition for the work we have done. By giving all employees access to SHE Software's Assure we have effectively improved the way we communicate, manage and share information. The software is helping in our objective to give every person in the company a health and safety voice," said John Boyle, Head of Health, Safety & Risk at G's.
The company designed together with SHE Software a Safety Management Portal, where all employees, contractors and seasonal workers could log incidents, share best practice and conduct important tasks, such as audits and risk assessments. It is accessible by computer, tablet and smartphone; therefore it can be used from any location.
In addition, G's has the freedom to tailor and modify the system to fit with its rapidly changing and diverse environment.
"It has been fantastic to see the impact that Assure has had on G's as a business. Our software has helped them to foster a positive and inclusive health and safety culture that offers consistency when managing, monitoring, tracking and reporting on health and safety across the whole organisation," concluded Matthew Elson, CEO of SHE Software.