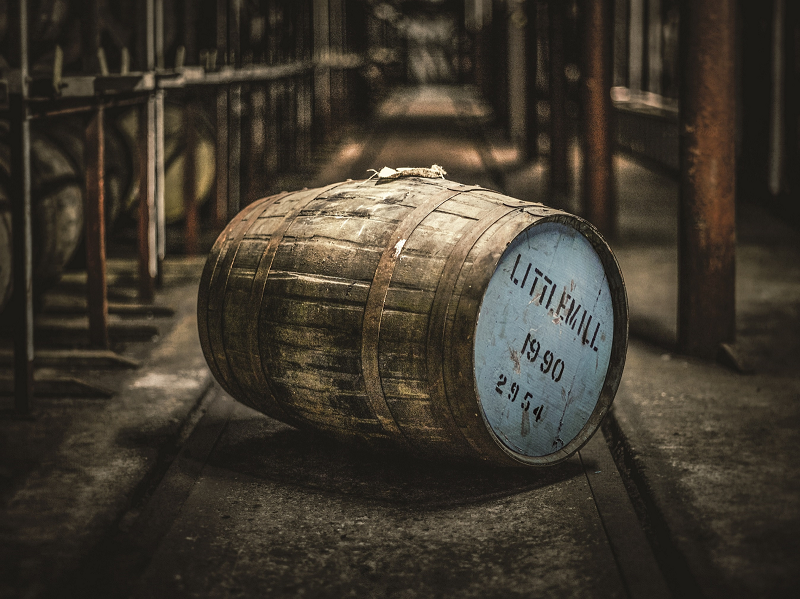 Those who are enthusiastic about whisky and collectors from around the world are being given a unique opportunity to acquire a single malt that was produced at a now extinct distillery. The whisky is thought to be from one of the oldest distilleries in Scotland, if not the world. Littlemill was officially opened and established in 1772 in Bowling and worked to produce whisky legally on the banks of the River Clyde, close to Glasgow. However, the distillery stopped production in 1994 and in 2004, the site was destroyed by fire, preventing any more whisky being produced at the site.
Because of these rather sad events, there is now only a limited amount of Littlemill single malt left, though the spirit of the distillery remains in a series of coveted expressions. Because of this, Littlemill has now released Littlemill 2017 Private Cellar Edition which is a new limited edition whisky which will celebrate the last drops of single malt whisky that were produced at the Bowling distillery. The release will consist of 500 individually numbered and limited edition bottles of the 27 Year Old whisky that has been produced in the Littlemill Lowland Style. The new release is priced at £2,250 and it is the second in a series that has been created to celebrate the rare whisky.
This is a valuable opportunity for enthusiasts, connoisseurs and aficionados of the spirit and the Littlemill name to own a piece of the famously old distillery history. The Littlemill 2017 Private Cellar Edition has been created in casks that offer the strongest floral character as well as giving the whisky some subtle wood notes that were present in the distillations between the 11th and 19th May 1990. The casks were filled at 68.8% to allow them to keep more character before being matured and ageing in bourbon barrels for 12 months.