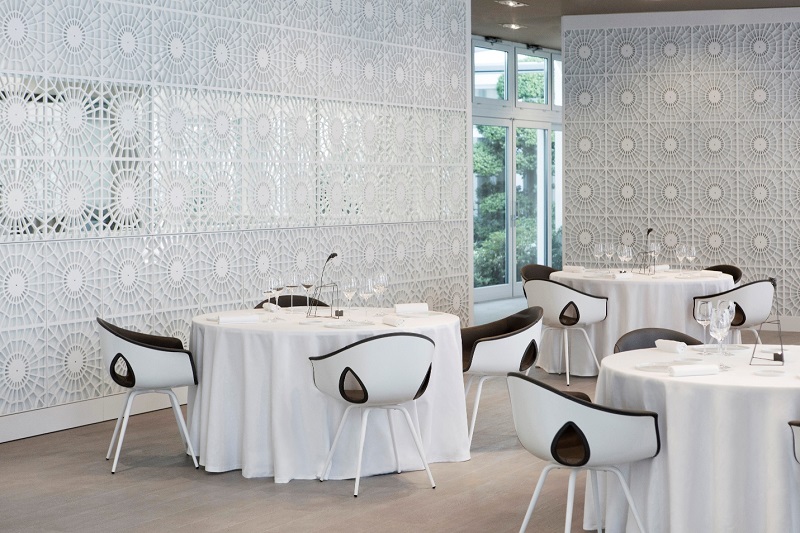 This week, the LUME restaurant in Milan was announced as the Best European Restaurant. On the 15th May, at an event in Paris, chef Luigi Taglienti was presented with the award. Chef Luigi is the executive chef at LUME and focuses on modernized cuisine with hints of tradition that reflect his past and Ligurian origins. Luigi decided on this way of cooking through his earlier work experience, when he was first introduced to the modern processes used to revitalize traditional cooking. The LUME Executive Chef still feels that the best part of a dish is the sauce.
Chef Taglienti was given his award after serving his dish of Oyster and Hazelnuts at the best new restaurants dinner. The LUMI chef was nominated for the award and chosen as the winner by the reviewing community of Opinionated About Dining. At last year's awards, there were three restaurants from Italy nominated for the Best Restaurant Award. This year saw another three Italian restaurants nominated; showing that Italian Restaurants are performing well at the moment. It is fitting that the winner of this year's awards is based in Milano, in recognition of the success and standards of Italian restaurants at the moment.
LUME has received this prestigious Award less than a year after opening. The restaurant welcomed its first diners in June last year and was awarded a Michelin star in the November. The speed of which the restaurant has managed to obtain all these accolades is a credit to the standard of the restaurant but is also a credit to the progressive standards of cooking in Italy at the moment. The Opinionated About Dining members that voted as part of the awards process seemed to recognise the combination of heritage and innovation in the dished served at LUME.
The restaurant LUME was named as such because of the décor. The modern design of the restaurant and the warm white tones in the restaurant seem to dominate the setting.