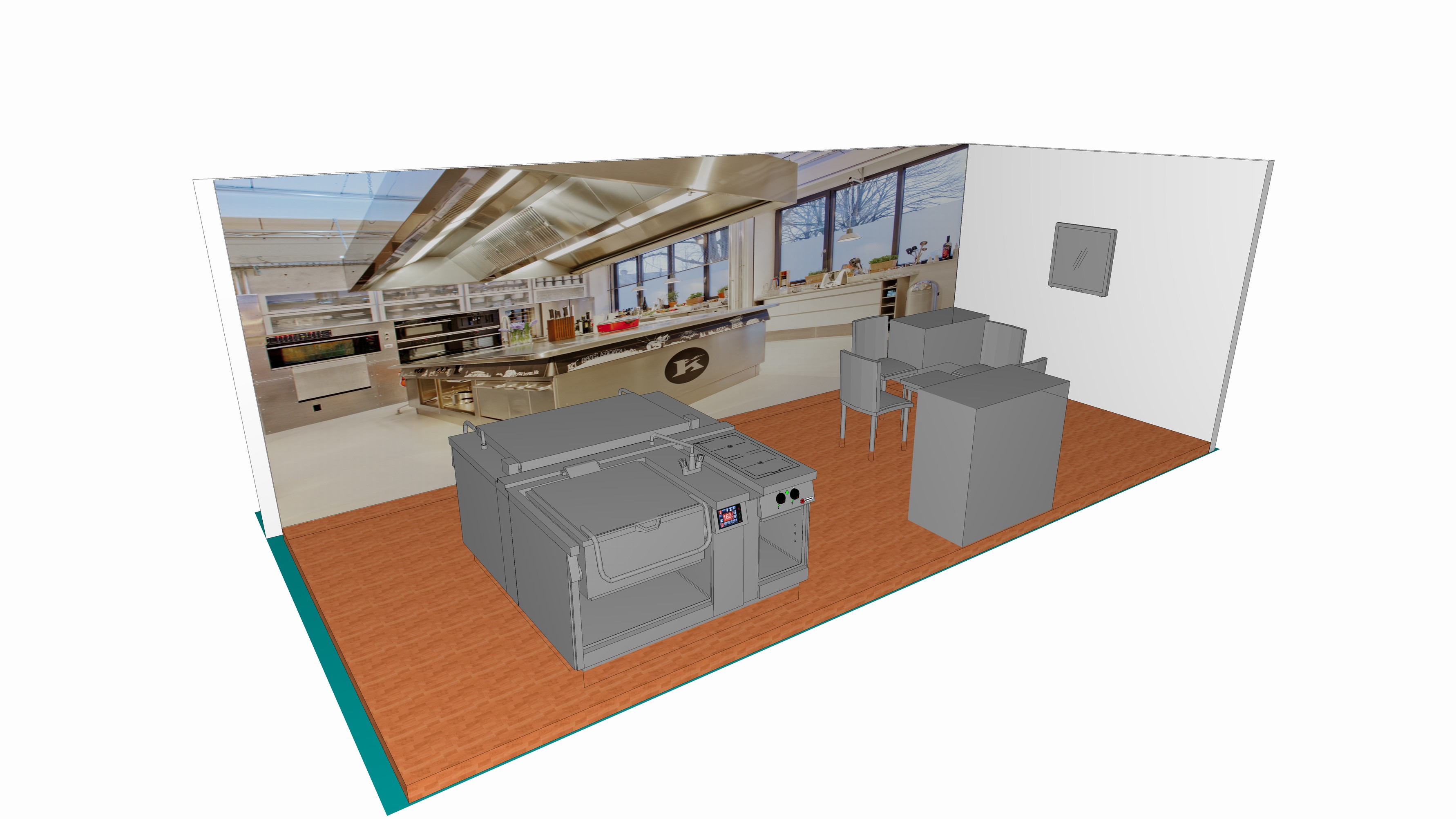 Küppersbusch has revealed their professional kitchen technology in Tehran. This is the first time that Küppersbusch Food Service Equipment will be on display at the Iran food & bev tec. The event will be running from the 23rd to the 26th May and will allow the Germany- based manufacturer to present their products. Küppersbusch aims to offer the best support possible to chefs while at the same time not inhibiting creativity in the kitchen.
Küppersbusch is based in Gelsenkirchen and manufactures industrial kitchen equipment, a selection of which will be on show at the Tehran food & bev tec. The industrial kitchen supplies will be displaying a range of different appliances that would suit the public catering market, including smaller hotel and restaurant kitchens. It is thought that the company has chosen to present this range of appliances is because of the changes to hotels and public catering that is taking place in Iran currently.
One of the products on display at the event is a 300 litre boiling pan from Küppersbusch's PremiumLine 850 series with intuitive KCI control. Also on display at the Küppersbusch booth will be the multifunctional tilting bratt pan FEP 650, which contains the same KüppersbuschCookingIntelligence controls. The tilting bratt pans can be integrated in to existing kitchen concepts because of their multifunctional design. This KCI, all of Küppersbusch's cooking products have the same electronic touch control, giving the chef a uniform control system for clarity and ease of use. However, Küppersbusch do also make appliances that use knobs in order to cater for a variety of different customer needs.
Küppersbusch will also be displaying an appliance for their à la carte business. The PremiumLine 850 range will be at the exhibition in order to demonstrate the induction technology used by the industrial kitchen equipment manufacturer. This display will give the visitors proof of both the speed and efficiency of the company's induction appliances at the Iran food & bev tec in Tehran.