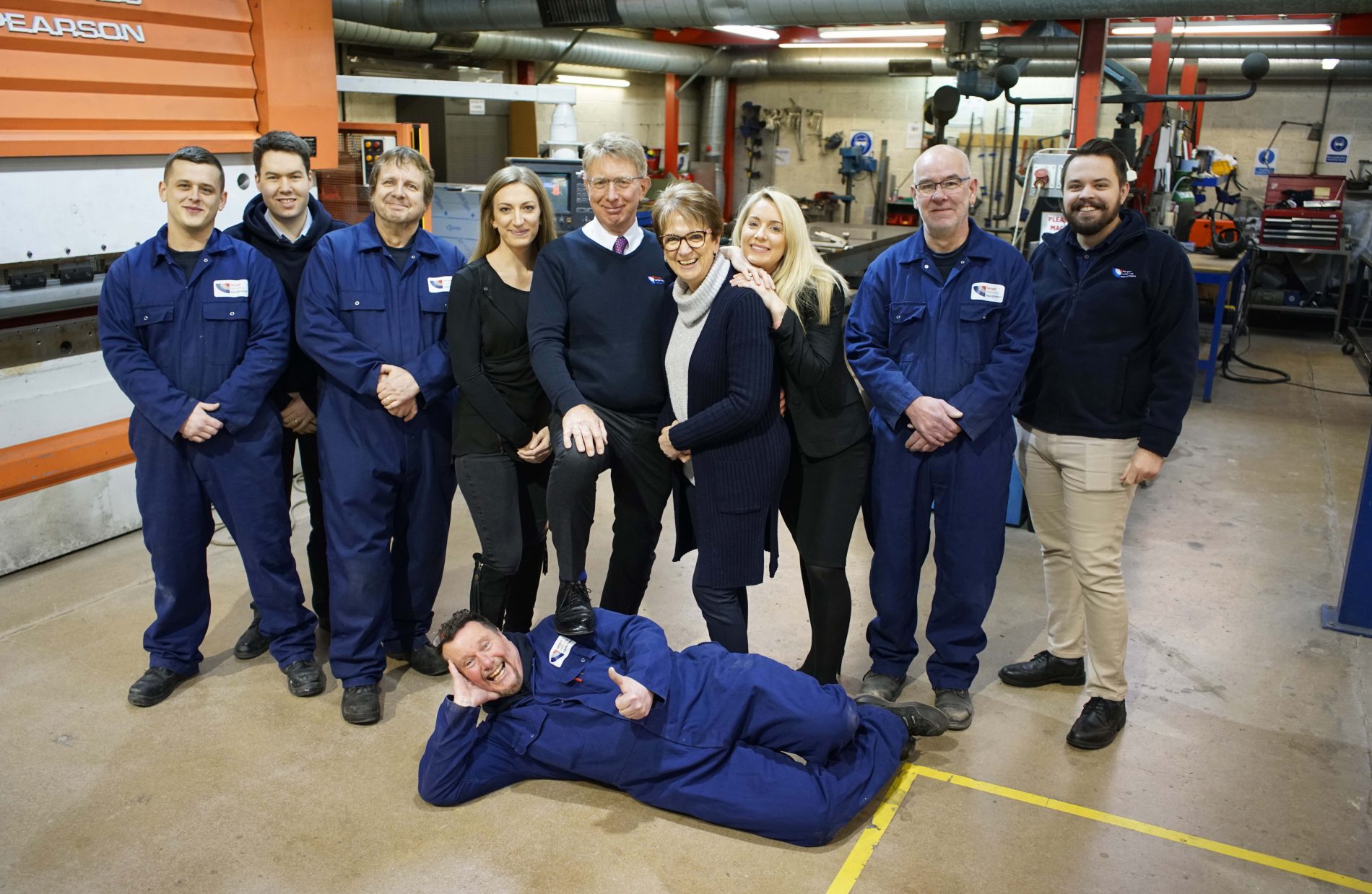 A Gloucestershire catering equipment manufacturer has been shortlisted as a finalist in the People's Choice Awards 2019, and is calling on its home county to cast their votes in a bid to scoop the coveted accolade. Following its shortlisting in the prestigious Family Business of the Year Awards 2019 last month, Target Catering Equipment has automatically been shortlisted in Family Business United's People's Choice Awards 2019.
Acting as the only representative of Gloucestershire in both awards, the 2nd generation family-run business, which has been producing quality, bespoke catering equipment to the foodservice industry for over 30 years, is urging voters to help put the county on the map, with the majority of the other 13 shortlisted finalists in the 'South and South West' category coming from Cornwall, Devon, Somerset and Dorset.
 "We're very humbled to be based in Gloucestershire and be the sole representative for the county in these prestigious awards. Although, I was quite shocked to discover we were the only shortlisted business from Gloucestershire, as there's so many prosperous family-run businesses in the region," said David Pedrette, Managing Director of Target Catering Equipment.
The firm, which was founded in 1988 by David and his wife Elizabeth, who is the Financial Director, now has daughters Charlotte and Nicola working as General Manager and Marketing Manager respectively.
Target is widely known for its commercial induction ranges, which have been recognised as highly sustainable products by industry body CESA/FCSI and the Carbon Trust. Because of this, Target has helped to deliver thousands of pounds worth of Carbon Trust grant funding to its clients, which has assisted them in the purchasing of equipment.
Target also designs complete commercial kitchens including kitchen ventilation systems, in addition to assisting customers with overcoming difficult ventilation and equipment issues – which have caused contractual problems and require compliance with strict planning and DEFRA guidelines.
The People's Choice Awards are organised by Family Business United, the award-winning magazine and resource centre that champions and celebrates the family business sector. 
Now in their seventh year, the awards recognise the diversity, strength and depth of family firms across the UK and seek to highlight the contribution that family firms make to the UK economy. Previous winners of the South and South West category include Thatchers Cider, Westons Cider, Brend Hotels and Hoburne Holiday Parks.
The overall winners will be announced at a glitzy awards ceremony at The May Fair Hotel, London, on Thursday, 6th June.