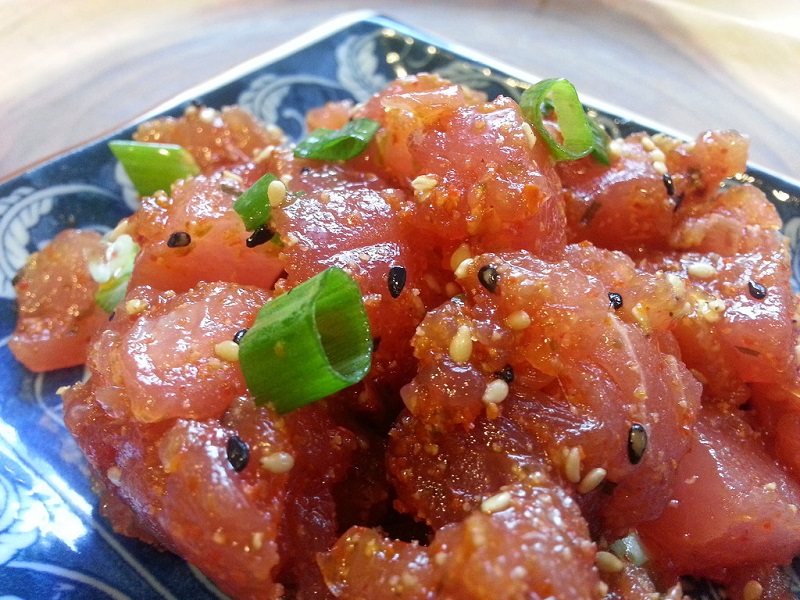 Ahi Poké has announced the launch of its second London site. The restaurant will be located within the new NOVA development in Victoria. The restaurant is expected to launch in June and will serve the Hawaiian raw fish dish Poké.
Ahi Poké first opened last summer in Fitzrovia. The second restaurant displays the wider plan for expansion by the restaurant brand. The successful launch of the first restaurant has allowed Ahi Poké to launch their new site in the NOVA development.
The new restaurant will be decorated in similar hues to the original. The W1 sibling has calming pastel hues and has been constructed from sustainable materials. The Victoria site will be styled in the same way. It is thought that the restaurant will have an environment that evokes a relaxed Hawaiian beach shack environment and will also have a chilled LA bar vibe that will contain both inside and outside seating areas.
The menu for the new Victoria restaurant will be created by Jeremy Coste who is a classically trained chef. Coste will take inspiration from traditional recipes but will also add some flavours taken from his travels. It is thought that the menu will include fresh and nutritional poke dishes with clean and vibrant flavours. Both of the signature dishes will be available with customizable options, and each dish will be made to order. The menu will be available to customers to eat in, take away or be delivered.
There will be four signature dishes to choose from that can then be customized for each customer. The four dishes are Oahu, Sweet Green, Heat Wave and Venice. Oahu is rice, ahi tuna, red onion, fried onion, radish, carrot, coriander and sesame shoyu. Sweet Green consists of kale, mushrooms, edamame, confit ginger, radish, carrot and sweet ponzu. Heat Wave is made from quinoa, salmon, avocado, kimchee cucumber, red onion, coriander and sriracha mayo. Venice is a dish that contains quinoa, shrimp, confit ginger, pineapple, edamame, radish and Leche de Tigre.