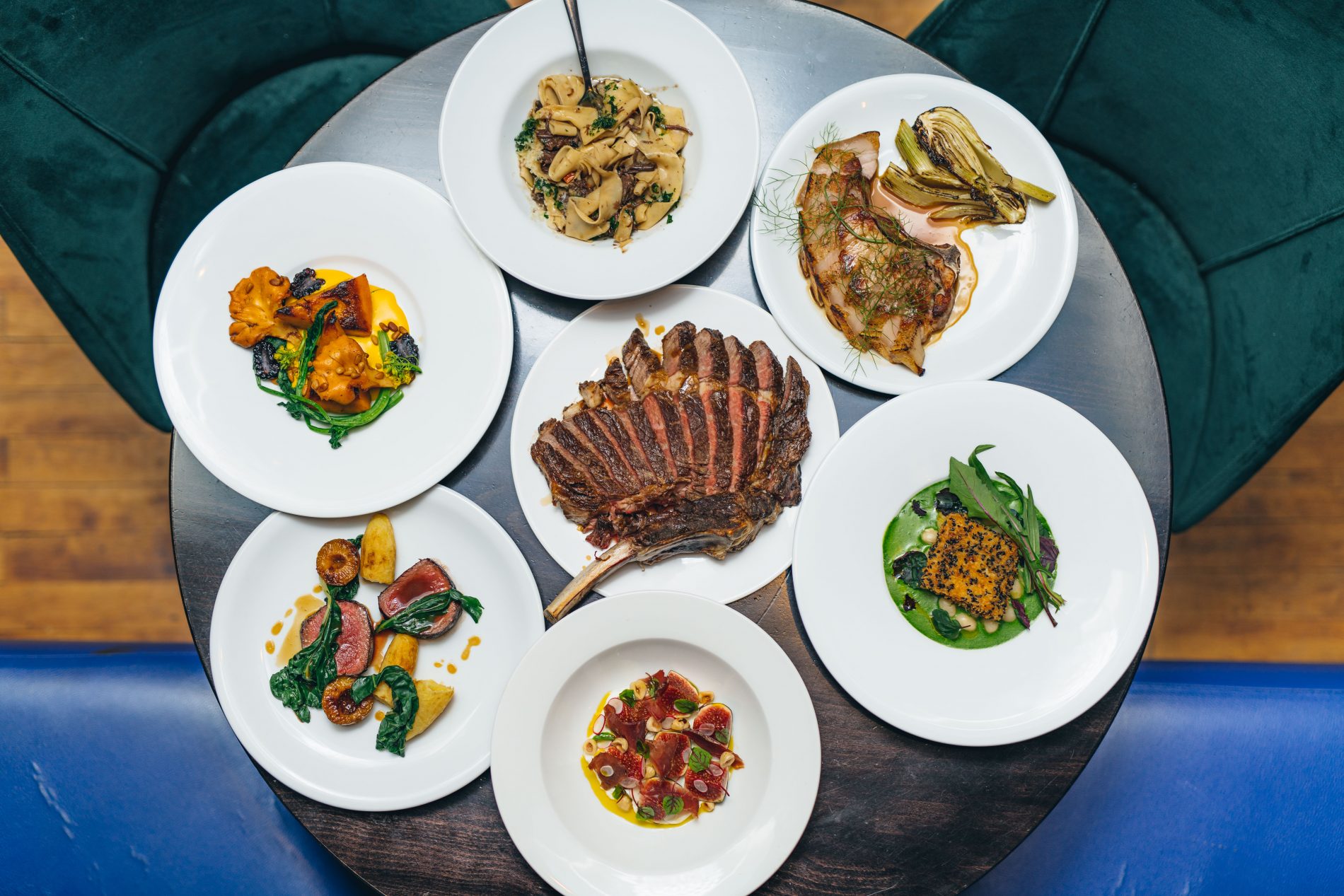 Little Bat, the quirky neighbourhood bar bringing good food and innovative drinks back to the heart of Islington, has just relaunched.
As sister to one of London's most revered cocktail bars Callooh Callay, the venue will reopen in late September, introducing a 24-cover restaurant. With the introduction of new Head Chef Ian McIntosh, Little Bat is set to become a key pillar within Highbury & Islington's growing foodie community and the go-to hub for enjoying delicious dishes and creative drinks.
Richard Wynne, Owner of Little Bat says: "Callooh Callay and Little Bat are always blurring boundaries and staying ahead of the curve. Much of the appeal of the modern neighbourhood bar or pub is comfort and familiarity. With this in mind, Little Bat is immersing itself within the community and inviting guests in for a quick cocktail, to meet up for a night out or to linger over a hearty meal and a glass of wine. We're particularly excited to have Ian onboard as the new Head Chef. His passion for seasonality and great local British produce makes him a natural fit for our team. The knowledge he's gained from his international culinary adventures will also be reflected in the food menu. Not to mention the drinks menu, which'll feature cocktails infused with his choice of seasonal purées"
The relaunch features:
Little Bat Kitchen
The Little Bat Bar & Kitchen, formerly known as the 'Back Lounge', will be transformed into a 24-cover restaurant where the new Head Chef, Ian McIntosh, will display his signature approach to modern British cooking. A true reflection of the Callooh Callay and Little Bat ethos – "Classic with a Twist – the new menu featuresdishes which are simple, and full of flavour, complemented by an unexpected garnish. Locally sourced seasonal ingredients are at the heart of each recipe, including fresh vegetables which are unavailable on our supermarket shelves, picked 24-48 hours before service. Hero dishes include pappardelle with beef shin, as well as fallow venison served with pink fur potatoes and swiss chard, whilst the chocolate delice and spice orange cake makes a perfect choice for the sweet-toothed customer. Saturday brunch is also set to feature vibrant drink choices including the Bloody Mary and Espresso Martini.
Little Bat Bar
Continuing the excellent drinks philosophy of Callooh Callay, Owner Richard Wynne has revitalised the bar menu, which will include signature drinks infused with seasonal purées. Little Bat also offers locals and regulars the opportunity to subscribe to the family cabinet – a concept that offers guests the opportunity to enjoy their own 700ml bottled cocktail to share with friends, for just £50 a month. From 11pm on weekends, the dining room is completely cleared and invites bar guests to party the night away with music, drinks and nibbles from the all-night snacks bar menu.
Weddings
With Islington Town Hall just around the corner, Little Bat has evolved into the ideal venue for hosting wedding celebrations throughout the year, from your classic wedding reception to your non-traditional pre-wedding brunch within its cosy and quirky aesthetics.
Events and Live Music
Union Chapel and Islington Assembly Hall – two of Islington's most iconic live entertainment venues – are also just a stone throw's away, making Little Bat the perfect spot before or after a gig. With Arsenal football club just up the road, pre and post-match specials are on offer for football fans in search of unique ways to unite their love for the sport. On Wednesday evenings and Sunday brunchtime, customers are treated to the sounds of a live jazz trio or quartet, whilst Fridays and Saturdays welcome DJs with some of the most eclectic playlists.
Little Bat, 54 Islington Park Street, N1 1PX, is now open