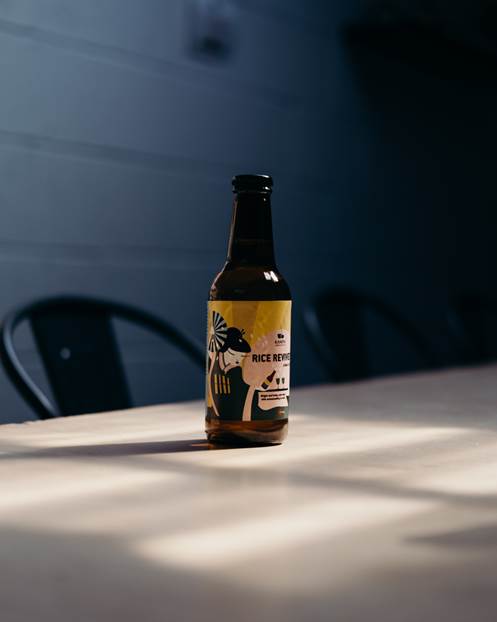 To celebrate the opening of the new Beak Street, Soho restaurant on October 9th, Sticks'n'Sushi is releasing a sustainable and British-brewed sake, made from surplus rice, by Kanpai, a micro sake brewery based in London run by Lucy and Tom Wilson.
The release is hot on the heels of World Sake Day, October 1st, which marks the traditional start of the brewing season in Japan following the rice harvest.
The new sake is called 'Rice Revived'. It is a bright and fruity craft sake created with sustainability in mind. Born from a shared passion to reduce food waste, Kanpai (which is Japanese for cheers!) crafted this sake from Sticks'n'Sushi's unused rice and it has been bottled and labelled using recycled materials.
"Sake is best fresh – so the closer to home it's made, the better it is," says Tom and Lucy. Kanpai was the UK's first sake brewery when it opened in 2017, and the Peckham-based company makes a range of sakes, traditional and experimental.
Rice Revived has been created to perfectly complement the sushi and yakitori on the Sticks'n'Sushi menu and is exclusively available in their restaurants.
Rice Revived will be launched first in Beak Street and will then be rolled out to Sticks'n'Sushi's other restaurants in Central London, Cambridge and Oxford.