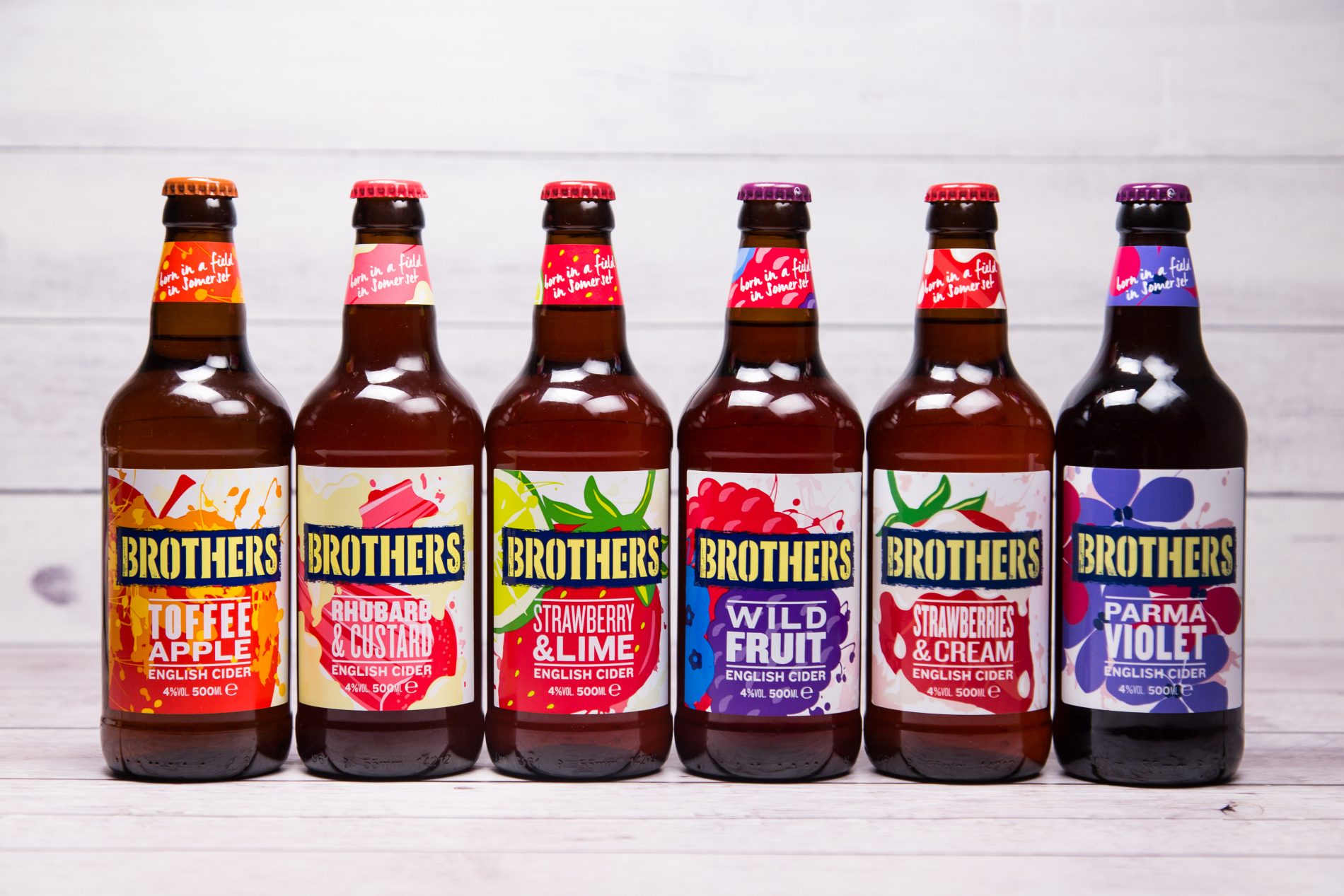 Following a successful 12 months, which has seen international growth of 202%, Brothers Drinks Co. plans to extend its global reach in 2020. Already operating in 20 countries, with a strong presence in Asia, the company is planning to enter new markets in Asia and Europe and extend further into China.
The Chinese expansion follows the successful launch of the Brothers flavoured cider range in early 2019 which has resulted in excellent distribution gains. This will be enhanced at the FHC exhibition in Shanghai in November.
This development comes at an exciting time for Brothers Drinks Co, as the Brothers brand has recently been reported as the UK's fastest growing premium fruit cider brand in both the on and off-trade channels1,2, following the hugely successful launch of its Parma Violet and Strawberries & Cream flavours. Additionally, Mallets cider continues to build strongly with widespread distribution across all channels and a successful first year of a four-year sponsorship deal with Glastonbury festival.
David Webb, Head of International, Brothers Drinks Co. commented: "The demand for fruit and quality apple ciders has soared in recent years across the UK and these trends are being replicated internationally. Consumers are looking for new and exciting brands and flavours and Brothers and Mallets are at the forefront in the UK and globally. We're on an incredibly exciting journey!"
Marc Charles, Commercial Director, Brothers Drinks Co. commented: "2020 is set to be a big year for our business and brands. We are obviously delighted with the growth of Brothers and Mallets in the UK and we are now experiencing the same with our international markets. There is demand all around the world for quality cider brands and we have the production, sales and marketing capabilities to meet it and the ambition to keep pushing forward.
An English premium cider, Brothers flavoured cider variants are available in 330ml and 500ml bottles and 330ml and 440ml cans. Flavours include: Toffee Apple, Rhubarb and Custard, Parma Violet, Strawberries and Cream, Strawberry and Lime, Wild Fruit.
An English mainstream/premium cider in Original Apple and Dark Fruit variants, Mallets is available in 440ml cans and 50 litre kegs.