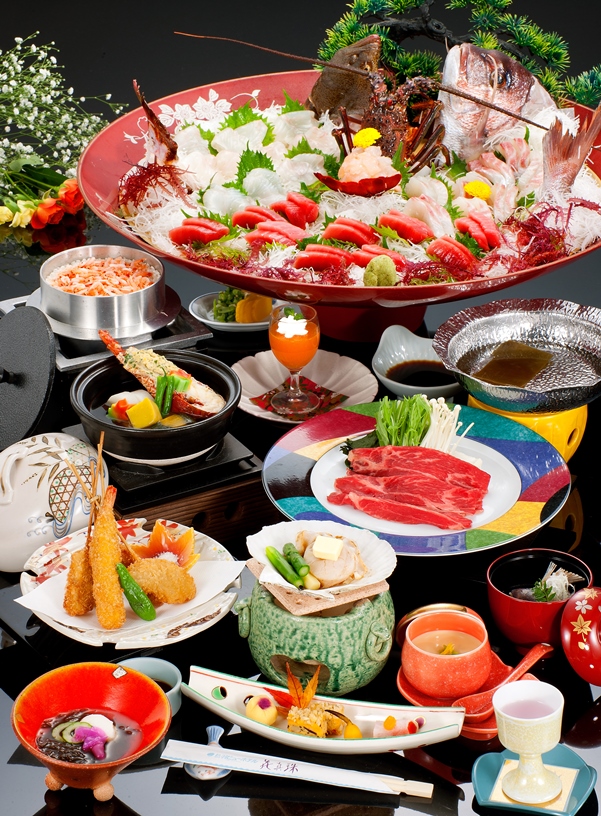 The hunt is on to find seven talented British chefs to take off on a unique trip to Japan to learn the secrets of the country's legendary cuisine.
The Seven Samurai Chefs Tour of Japan – jointly launched by the British Hospitality Association (BHA) and All Nippon Airways (ANA) – will give up-and-coming chefs a unique opportunity to learn more about the art of Japanese cooking.
The competition winners will be treated to a Japan tour taking in the culinary hotspots of Tokyo, Toba and Kyoto.
It's a seven-day trip, worth more than £5,000. One of the chefs will also win the chance to collaborate with Japan's only five-star airline – ANA to create a light meal for its Business Class.
The lucky competition winners will spend a memorable week immersing themselves in Japan's sublime cuisine and historic food culture.
They will learn the art of making sushi, sashimi and tempura and get first-hand guidance from the country's top chefs.
The tour will take in visits to the world's largest food market in Tokyo and trips to witness production of the finest soy sauce and Ponzu, a sauce made from soy sauce and yuzu.
Toba, a region famous for its lse lobster and other seafood – so prized it used to be served to the ancient Royal and Imperial court – is also on the agenda.
Entering the competition is simple. All entrants have to do is submit a picture of their signature dish and 100 words on why the Seven Samurai Tour would make a difference to their career as a chef.
It's open to chefs in the UK with at least two years' experience in a hotel or restaurant at chef de partie/ sous chef level.
Ufi Ibrahim, chief executive of the British Hospitality Association said: "We're committed to nurturing and growing the best of British culinary talent.
"This competition is part of that commitment and offers a unique chance for up-and-coming chefs to expand their knowledge and skills in one of the world's greatest culinary arts.
"The UK has a growing affinity with Japan and Japanese culture and we're delighted to collaborate with All Nippon Airways, whose award-winning catering team has established a reputation for some of the best in-flight dining around."
The educational tour has been designed so the chefs can use their knowledge to inspire menu creations that incorporate Japanese culinary arts.
ANA's Mr. Yutaka Ito, Senior Vice President, EMEA and General Manager, London said: "It is our pleasure to work with the BHA to introduce Japan's passion for food and hospitality to young British chefs and look forward to seeing what dishes they inspire us to create. Above all, we are delighted to be able to provide a platform for them to display their ambition and talents."
"Inspiration is the key to innovation, which is the basis of ANA's brand ethos and why we are so looking forward to working with the next generation of culinary stars to contribute to our Winter 2016 menu."
The competition will run until 25 November 2015.
Entrants will need an endorsement from their head chef or supervisor who will also have to outline the applicant's potential to embrace and incorporate Japanese culinary techniques and cuisine into their work.
The judging panel will include Hideki Maeda, Head Chef of world-renowned Japanese restaurant Nobu and Japanese Chef Yuki Gomi, alongside ANA's Yutaka Ito and Ufi Ibrahim the Chief Executive of the BHA.
They will announce the winning seven 'Samurai chefs' in early December.
For more information on how to enter, please visit: www.bha.org.uk/seven-samurai-chef-tour/ or tweet using #7SamuraiChefs