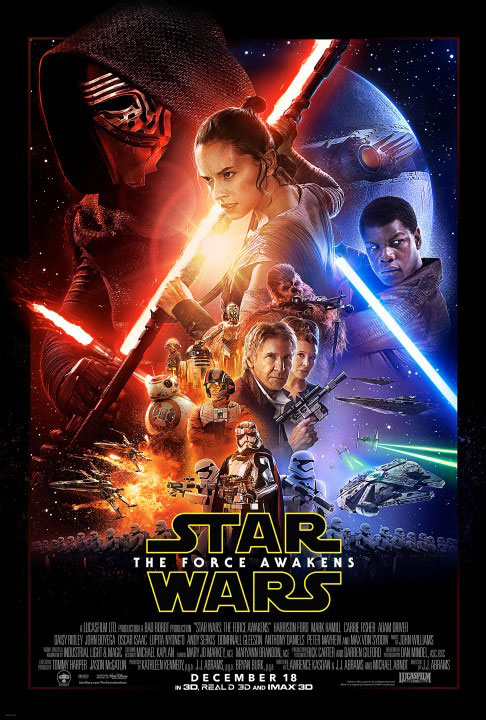 The final trailer for Star Wars: The Force Awakens has arrived, achieving everything master marketeer JJ Abrams wanted. Namely, getting the internet to talk about galaxies far, far away.
Most of the enthusiasm towards the film has been centred on the return of its original stars – Harrison Ford, Mark Hamill and Carrie Fisher – but the latest trailer has pointed at the new film's clear progression.
Mark Hamill's character Luke Skywalker is conspicuously absent from the trailer and the poster while Carrie Fisher's Princess Leia gets a momentary hug from Harrison Ford's Han Solo.
Will it be a case of in with the new, out with the old. Top 10 Films mused on the idea that these recognisable characters will play more of a symbolic role in Star Wars: The Force Awakens with the attention paid mainly to the film's younger cast.
What did you think of the trailer? Check out the poster below and also watch the trailer on Top10Films.co.uk.