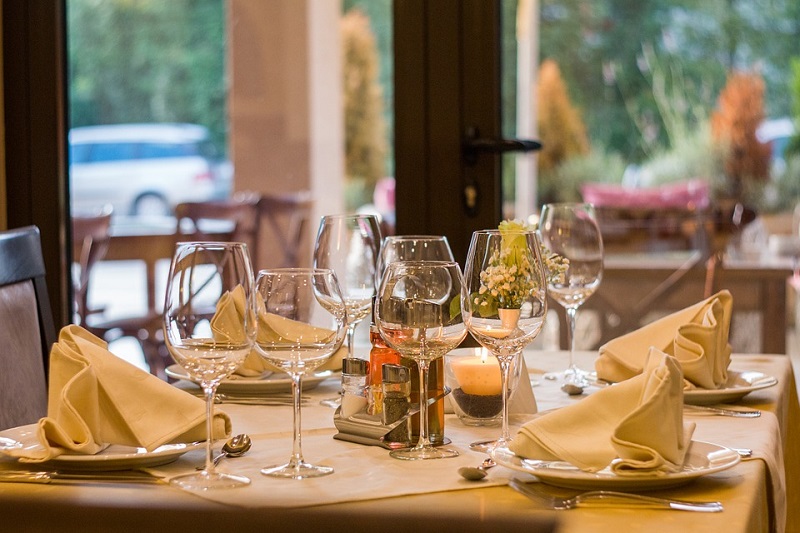 Gareth Ward has been appointed as Chef Patron at the highly rated Ynyshir Restaurant and Rooms, meaning he will now become part owner of the property alongside fellow shareholder and partner Amelia Eiriksson, who is also the General Manager of the restaurant. The pair are now looking at developing a refurbishment programme, with the first proposal focused around a brand new dining area at the facility.
The property, which is also owned by John and Jenny Talbot, was relaunched in 2016 as a restaurant and rooms, therefore these further developments signals the ambitious nature of the owners and shows signs of a positive future for Ynyshir. Gareth Ward arrived at the company four years ago, and since then he has been awarded the Good Food Guide's 'Chef to Watch' editor's award, as well as acquiring a Michelin star in his first year of working there.
"By entering into this partnership with John and Jenny I hope to show that Ynyshir isn't just a job, it's a way of life for me and Amelia," commented the new Chef Patron, Gareth Ward, following the confirmation of the appointment. "We want to take this restaurant to the next level, and I'm confident that with John's backing, our investment, and the refurbishment plans, we will make 2017 Ynyshir's most successful year yet."
Ynyshir Restaurant and Rooms has managed to pick up a five-star rating from the AA Guide since rebranding itself as a restaurant and rooms last year, and the noticeable improvements since the arrival of Gareth ward in 2013 are clear for all to see. John and Jenny Talbot have expressed their delight at the fact that Gareth has now been appointed as Chef Patron and part owner, and the pair are looking forward to enjoying a successful future alongside Ward at Ynyshir.