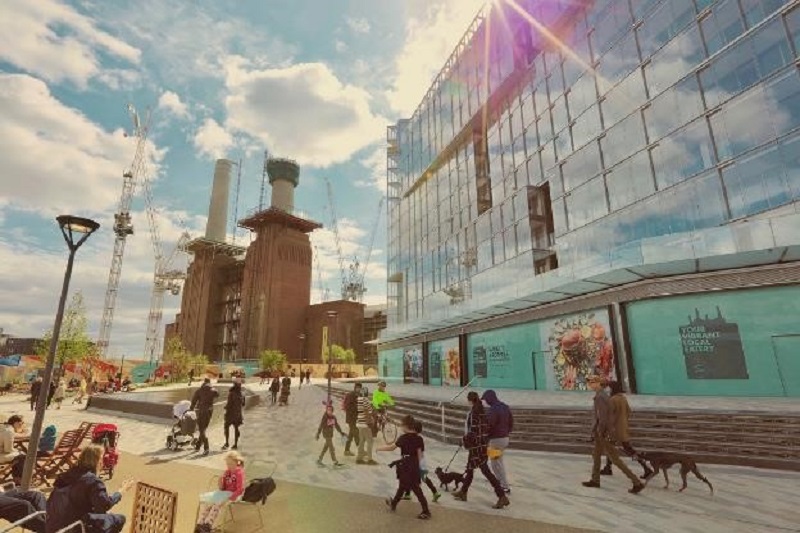 A new restaurant will be opened as part of the development at Battersea Power Station. The restaurant will be owned by Francesco Mazzei, the Italian chef. Fiume will be the chef's third restaurant to open in the past few years. Francesco's other restaurants include Sartoria which is located on Savile Row, and Radici which is in Islington.
Fiume is expected to open to serve diners for lunch and dinner and Francesco will be overseeing the work being carried out at the Battersea restaurant in his role as Chef Patron. As part of the everyday running of the restaurant, it is thought that Francesco will be handing the reigns to his Head Chef, Francesco Chiarelli. Both of these top chefs have Calabrian heritage, and before his transition to London, Chiarelli was working in the role of head chef in Calabria, Italy at an establishment formerly called the Cosenza's Executive Hotel, now the Ariha Hotel.
Fiume will be one of the restaurants that are opened as part of the first phase of the redevelopment project. This first phase is called the Circus West Village and is located near to the River Thames and will look out across the piazza. Fiume will have the capacity for 120 covers and the restaurant itself has been designed Macaulay Sinclair. The restaurant will include an open kitchen with a wood fired oven as well as a bar counter that provides the space for 15 covers and a terrace that can seat 50 guests who want to eat outside.
This unique redevelopment will hopefully attract the attention of tourists and other visitors, which could be good news for Francesco Mazzei's restaurant. There will be number of different bars and restaurants opening at the redevelopment site of Circus West Village and Francesco's restaurant will add to the selection on offer.