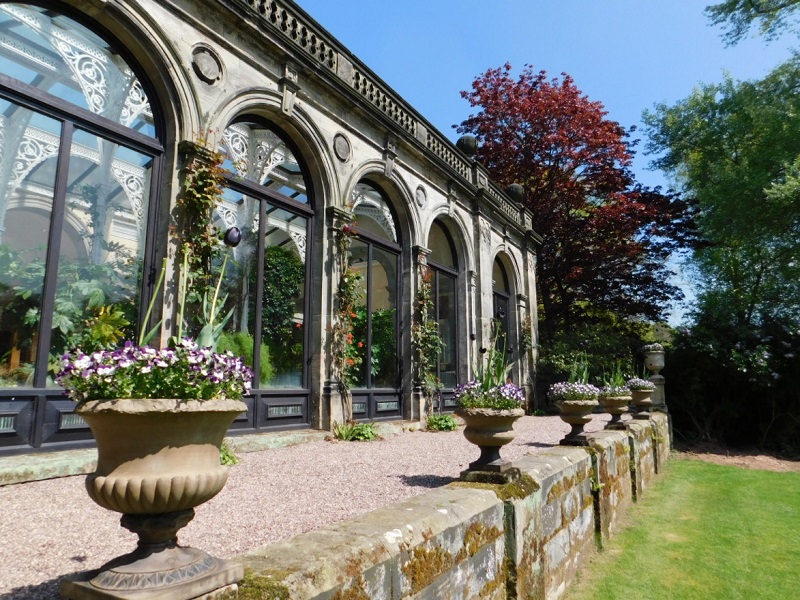 The weekend of the 27th and 28th will see Sandon Hall, the country house in Staffordshire, open to the public for his second annual Sandon Spring Fair. The second Spring Fair that will take place at the 19th century house has been organised through a collaboration with the group who organised the Stone Food & Drink Festival.
The event at Sandon Hall will be run in order to celebrate Britain in the Springtime. One guests have entered the Fair they will have the opportunity to listen to a number of different talks and presentations as well as sampling a range of artisanal foods. There will also be a variety of crafty stands for the visitors to peruse. The presentations over the course of the weekend will cover a number of different topics including activities like silk painting, or the more practical butchery. There will also be presentations on beer tastings, Jewellery making, or wedding hair and makeup.
Also as part of the Spring Fair there will be a number of live performances from dance groups, to acoustic performers and singers. The performances will take place on stage, located on the lawn of Sandon Hall. In the grounds of the Country house there will be a beer tent with a licensed bar and also stands that serve barista style coffees and teas for refreshments. In terms of the food on offer there will be a mixture of different street food type stands, giving visitors a wide range of choice. A pop-up tea room run by a group of Ladies from Sandon Church. will also be present for visitors to enjoy a refreshments and choice of cakes.
For families of visitors the Spring Fair will offer a range of different activities that are suitable for younger children, there will be an educational farm area with a host of friendly animals for children to meet, as well as a treasure hunt created by the Staffordshire based company Discovery Trails; where participants will have to solve a number of clues before being entered in to a prize draw.