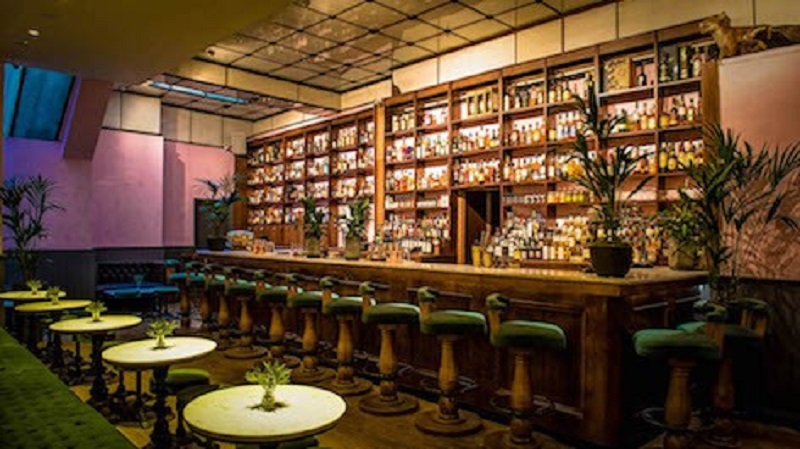 Fleet Street has just been announced as home for a hidden bar. This location is expected to take back the Irish and Scottish coast in order to name it as the true home of whisky. Merchant House of Fleet Street is a bar that has more than 500 different whiskies on offer and the bar is said to dispel any preconceived opinions about whisky. The bar looks to offer a range of different cocktails that have fresh and floral flavours. These beverages will be served to guests in a light and modern space.
The bar looks to offer a new way of trying drinks, with the menu looking to celebrate the spirit and the unique flavours that are in each bottle of Whiskey. Merchant House of Fleet Street is the second bar that has been opened by the successful Merchant House Group. The Bar was first created by Nate Brown and Lewis Hayes, who also happen to be the co-founders of The London Bar Consultants Ltd. The duo's consultancy firm is a new concept and the company looks to educate members of the hospitality industry in order to provide a sense of empowerment.
The bar is located down a private street new St. Paul's Cathedral and it is thought that guests into the bar will be transported on a journey through the history of Whiskey while also offering a new modern twist to the beverage. Merchant House on Feet Street has been designed to have a relaxed atmosphere as well as to combine elements of the outside by incorporating lush planting into the decoration of the bar. The space is also filled with different items of bric-a-brac which are dotted amongst the shelves of the spirit bottles. There will also be masterclasses put on for those who are interested in attending which will allow guests the opportunity to sample five different whiskeys, which includes one of the company's rarer bottles.
Hopefully the bar will prove to be a successful addition to the Merchant House Group as they try to reinvent an old classic spirit.