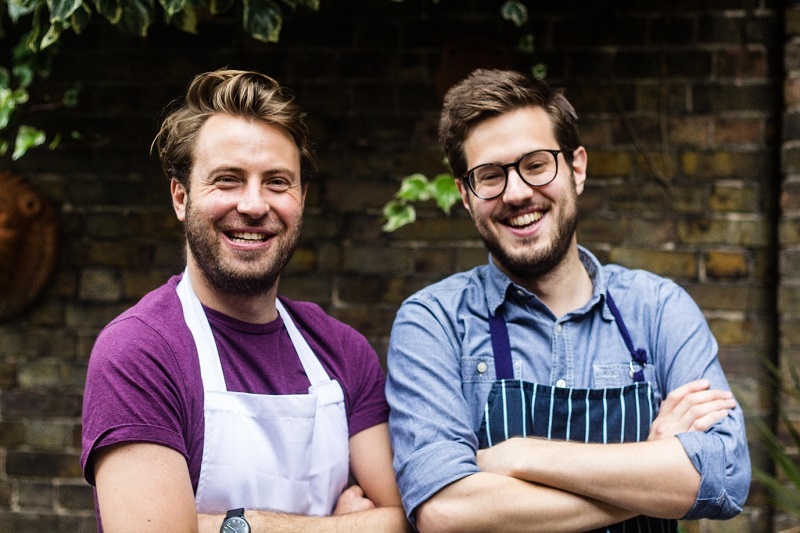 Billy and Jack have announced some forthcoming March events, following the success of their sold out 24-hour World Cancer Day supper club that took place last weekend at Plum + Spilt Milk.
The first event on the list is Dinner Club at BOKI Seven Dials on Saturday, the 3rd of March, in London. It is an exclusive monthly supper club and those wishing to attend will enjoy a menu of seasonal and contemporary British food, served in a beautiful and relaxed venue. Four seasonal courses will be served, together with bread and butter, and a couple of snacks. Tickets are limited to 24 and are priced at £45 per person. For purchase, please visit https://www.designmynight.com/london/whats-on/supper-clubs/billy-and-jacks-dinner-club?t=tickets.
The second event will take place on Sunday, the 4th of March in London and it is called Blacks Club's Sunday Roast Presents: Billy and Jack. The duo has designed a beautifully honest and seasonal menu, focused on using the highest quality British produce available. Priced at £35 per person, the menu includes three courses and all the trimmings required on a Sunday, plus a welcome drink of your choice. The tickets can be purchased here: https://www.designmynight.com/london/whats-on/food-drink/blacks-club-sunday-roast-with-billy-and-jack?t=tickets.
Billy and Jack at William Sitwell's Weston Supper Club will take place on Friday, the 23rd of March, in Northamptonshire. William Sitwell has invited the two chefs to cook at one of his legendary Supper Clubs in the beautiful setting of his family home, Weston Hall, which will seat 50 people. William Sitwell is one of the UK's leading food writers, the multi-award-winning editor of the acclaimed Waitrose Food magazine, and the author of three internationally successful books. He is also one of the long standing critics on the BBC show MasterChef. Tickets are available for purchase here: https://www.eventbrite.co.uk/o/william-sitwell-13713261552.
Billy and Jack met in 2016 on BBC's MasterChef and since then, they have teamed up as a duo and shared their love for cooking to the world. They have worked with a variety of brands, including designing the menu for and hosting the launch of Google Home and developing a series of super tasty dishes for Cancer Research UK.