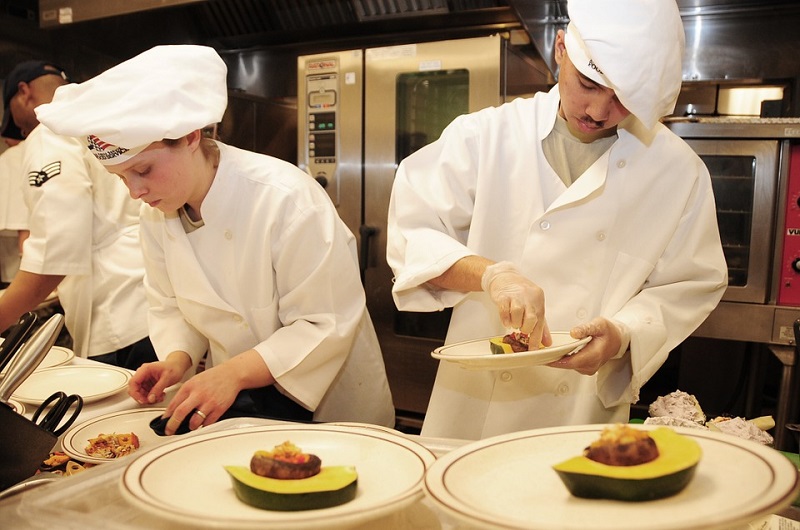 The Michelin Starred Chef and co-founder of Kitchen CUT, John Wood, has become one of the judges in this year's Young Chef Olympiad competition in Delhi. The 4th edition of the Young Chef Olympiad (YCO) 2018 is organised by the International Institute of Hotel Management (IIHM) and takes place at the Talkatora Indoor Stadium in Delhi.
The world's biggest culinary Olympiad will end today with a grand finale and a closing ceremony in Kolkata. The countries that participated were divided into five groups, with each one of them taking part in three different rounds that were held at Delhi, Pune, and Bangalore. Over 50 young chefs from all over the world competed against each other and showcased their promising talent.
"I've always been passionate about giving back to the industry I have been a part of for over 35 years, particularly in supporting young chefs just starting out in hospitality, so it's an absolute honour to be here judging at the Young Chef's Olympiad," said John.
When asked about why they had picked John as one of the judges, YCO organisers explained: "Chef Wood has established himself in the world of Culinary Arts as a Michelin Star, 4 AA Rosettes and has successfully stepped into the field of entrepreneurship with the very successful Kitchen CUT. We believe that Chef John Wood will contribute immensely in this year's Young Chef Olympiad with his vast experience and Culinary knowledge."
The Young Chef Olympiad is one of the leading Culinary Competition for student chefs all over the globe. It has been growing constantly in stature and in the quality of the students participating and this year it wanted to deliver even more. The event is supported by the Ministry of Tourism, Government of India as well as West Bengal Tourism.