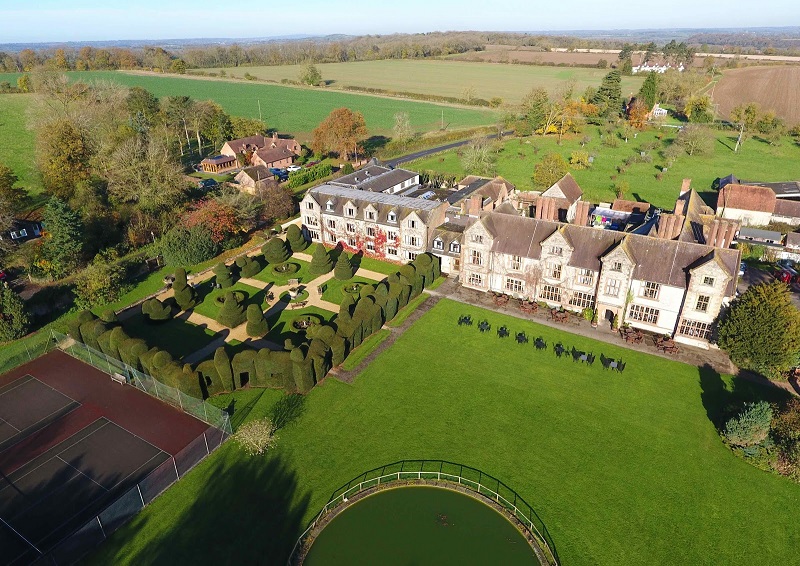 Billesley Manor, a sixteenth century manor house, has launched a Valentine's Day competition with the #WithLoveFromBillesley and will offer the winners a free B&B stay in the heart of the Shakespearean England. Located just three miles from Stratford-upon-Avon, the hotel invites 14 couples to celebrate lovers' day in its luxurious house and Victorian-era topiary gardens.
The competition will take place on the Billesley Manor Facebook page, where the team will write a daily post that instructs people how to enter the competition on that particular day. Those wishing to participate will have to either tag who they would like to share the treat with, like the post, answer a question, or post a picture. The end date for it is Tuesday, the 13th of February, with each lucky winner being announced at 10am the next day.
"We're very excited to announce our wonderful Valentine's Day competition. A giveaway on this scale is quite an undertaking and we can't wait to host the 14 winning couples in our atmospheric hotel and majestic surroundings. It's a really special space for a romantic break and epitomises true love on Valentine's Day!" said Mark Davies, General Manager at Billesley Manor. "So get onto our Facebook page and get tagging, uploading and commenting for your chance to share a Valentine's Day experience with us that you'll never forget."
The winners will be sent a voucher via Facebook, which they can then use to contact the hotel and quote #WithLoveFromBillesley to reserve their free B&B stay. Couples will spend Valentine's Day in a perfect place with elegantly furnished bedrooms, a lovely restaurant, spa and beauty treatments, and a variety of leisure facilities, including sauna and an indoor swimming pool.