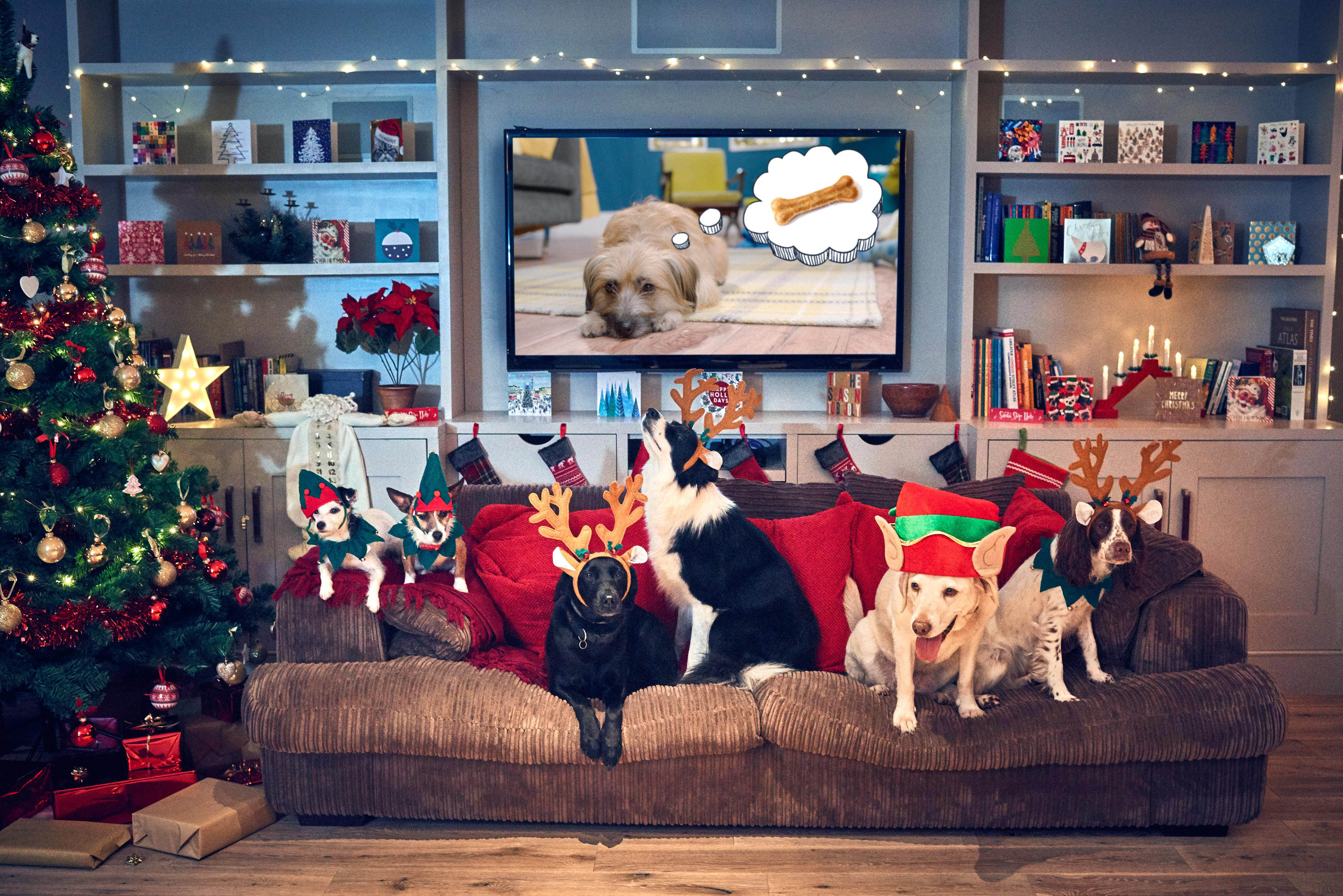 TV Personality and X Factor judge Louis Walsh will be lending his voice to a new Christmas movie especially for dogs. The launch of the new festive TV Channel, Christmas 24 took place on the 21st October and, to celebrate, the channel has created a new Christmas movie which premiered on the 28th October at 4;50pm.
Merry Woofmas, will include a range of canine cameos from some popular furry Instagram friends including Ramsay the Staffy, Marcel Le Corgi and Mika the Huskey. Settling down with the whole family watching a film is an integral part of the festive season. Because of this, Christmas 24 will be celebrating the spirit of Christmas with an original new TV channel that is dedicated to offering Christmas movies. Merry Woofmas has been created by NBCUniversal International Networks and will no doubt be a hit for the whole family, in particular the four legged members.
The story in Merry Woofmas, will be narrated by X Factor's Louis Walsh, and will see the Pyrenean Sheepdog Holly hoping that Santa will leave a big, juicy bone under the Christmas tree, just for her. However, even though Holly sees a lot of furry friends, coming to wish her Merry Christmas, there is no guarantee that she'll get her which.
The Talent Show judge has said how much he enjoyed narrating this special movie for dogs. Merry Woofmas has been created because pets can be stimulated by a range of different sounds. The animal behaviourist Dr. Candy d'Sa and veterinarian Robert White-Adams have been a vital part of the making of this special Christmas movie, offering help with the scripting and production of the doggie movie in order to make sure that it contains a range of on-screen stimuli that will receive a positive response from dogs. These stimuli include making the movie in the dog's visual colour spectrum of blues and yellows as well as offering slow-moving imagery and short scenes that can cater to a dog's attention span.