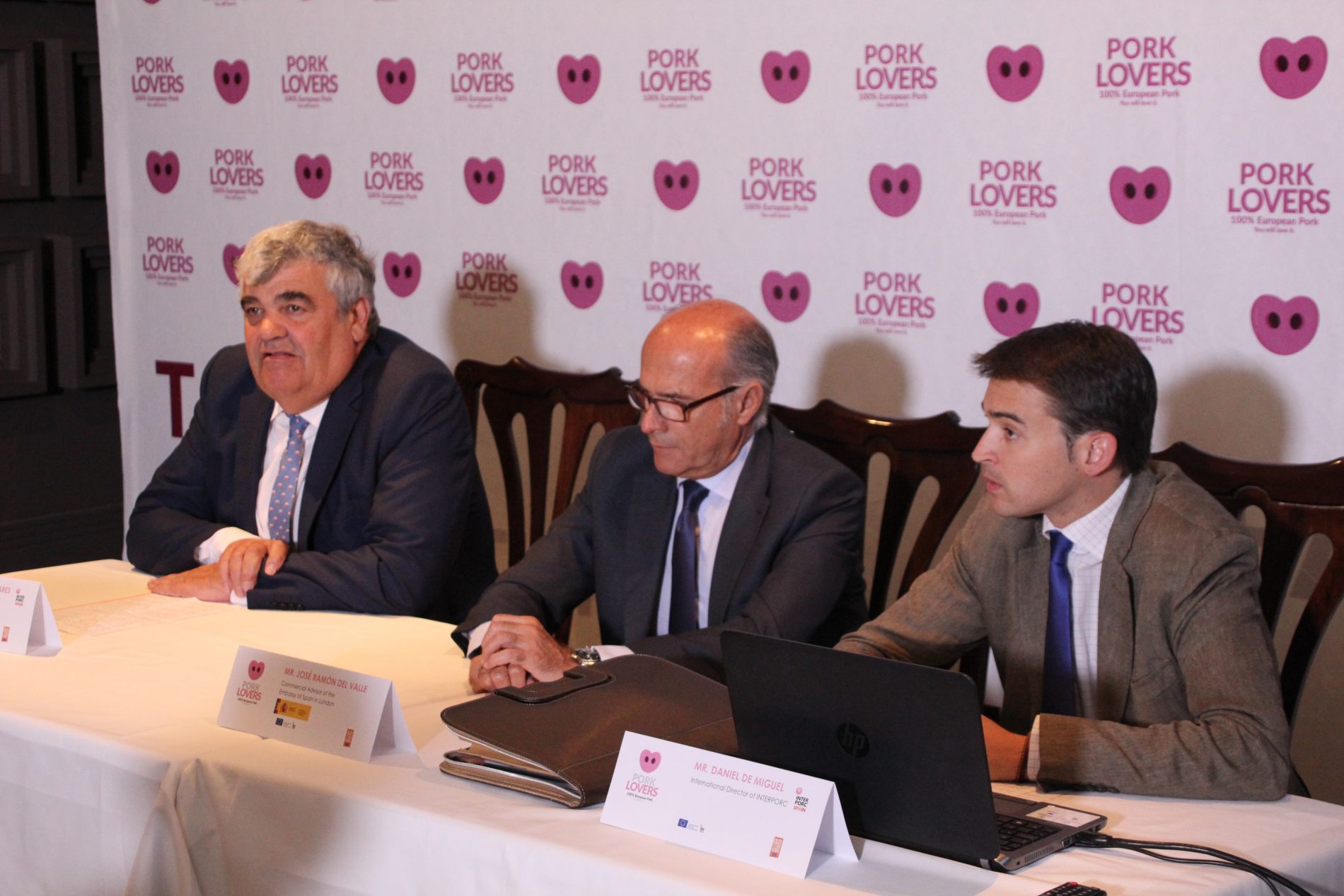 'Pork Lovers Tour' kicked off with a lunch-tasting event at the renowned Spanish restaurant in London, Hispania, with a delicious creation from Chef Marcos Morán. Key members of INTERPORC and Mr. José Ramón del Valle, Commercial Advisor of the Embassy of Spain, spoke in the press conference, stating that this Tour "helps to promote the nutritional benefits of white pork, full of vitamins and protein" and "it is an ideal product to incorporate in healthy routines".
Starting the tour in the Spanish city of Mérida, this is the largest travelling promotion carried out by the Spanish pork sector. The 'Pork Lovers' roadshow embarked on a journey visiting 28 cities in Spain over a period of 45 days, with its last stops in the U.K.
"The roadshow will visit four British cities: Southampton, Liverpool, Bristol and Norwich. Inside our promotional vehicle we'll organize activities such as workshops, show cooking, ham slicing demonstrations and more initiatives with our chef and nutritionist on board. Here in the UK, 'serrano' ham, sausages, Spanish 'chorizo', and pig meat in general, are popular among the consumers," explained INTERPORC International Manager, Daniel de Miguel.
The main focus of the tour is on the economic development and profitability of the sector; the changing perceptions of white pork; innovation and progressive research within the industry; and the sustainable production for consumers.
Supported by The Interprofessional Agri-Food Organisation for white pork in Spain, the Tour is the perfect chance for the UK to engage and discover more about Spanish pork production and consumption.
"The focus of this campaign is to show British consumers the top quality of the Spanish pork. In terms of animal welfare, we don't use hormones in our farming methods and we continue to innovate and change our systems using a production model based in sustainability," concluded Antonio Tavares, Copa-Cogeca's Pigmeat Working Party President.