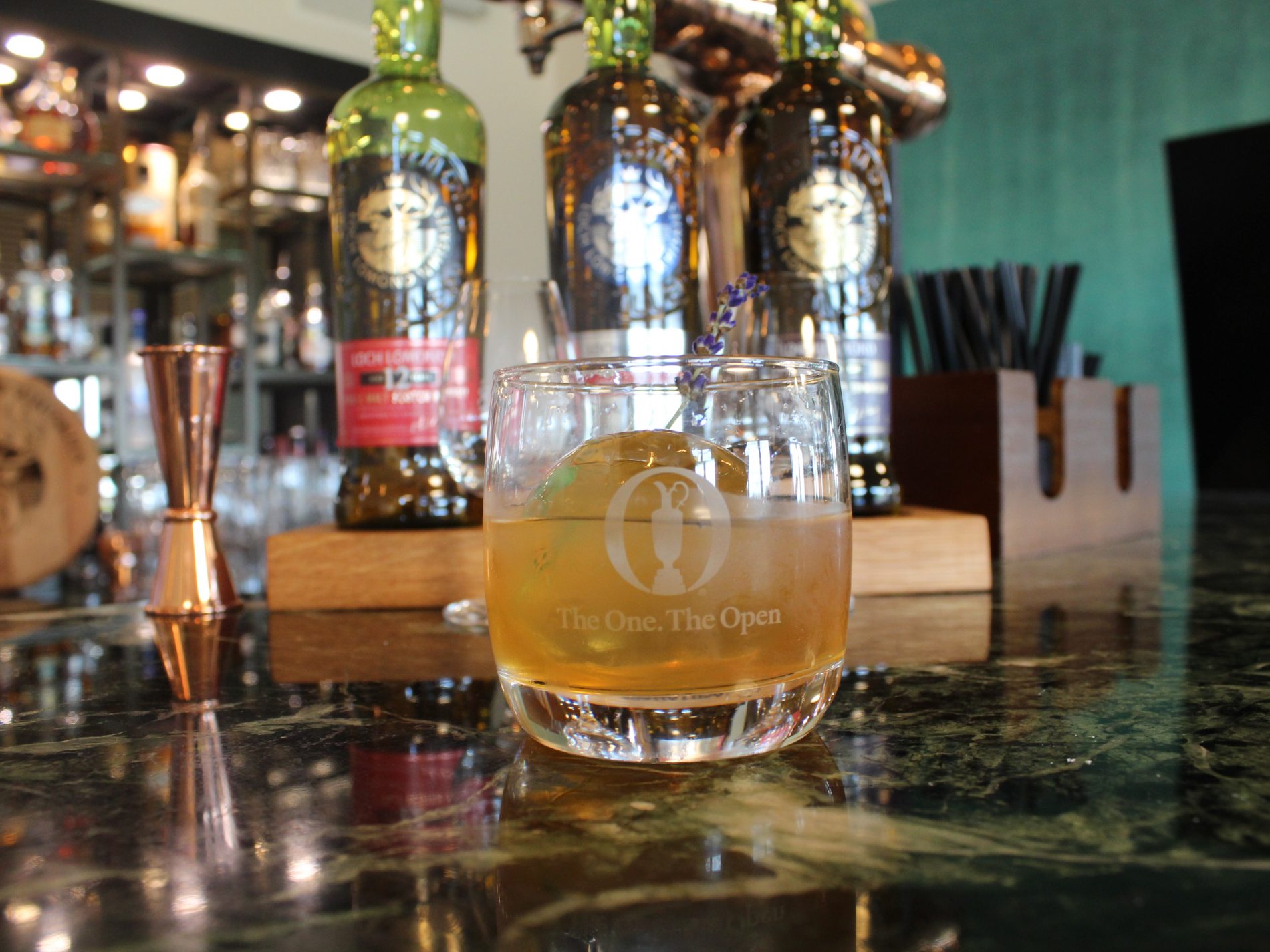 Golf fans will be shaken and stirred with Loch Lomond Whiskies', The Official Spirit of The Open, bespoke new cocktail, dedicated to the internationally renowned course at Carnoustie. The Barry Burn, which will be available to sample onsite at The 147th Open, is named after the famous stream that flows through Carnoustie's 18th fairway and is intended to be enjoyed as a celebration for completing the world's hardest finishing hole on The Open circuit.
The new cocktail also pays tribute to Loch Lomond Whiskies Ambassador, Paul Lawrie, the last Scot to win The Open after a triumphant finish at Carnoustie in 1999.
The Barry Burn is a twist on the classic whisky cocktail The Old Fashioned, made with Loch Lomond Whiskies beautifully balanced 12 Year Old Single Malt Scotch Whisky, which recently won a Double Gold Medal at the 2018 San Francisco World Spirits Competition. The brand has updated this classic in order to represent the beautiful east coast location, by using locally sourced Scottish honey and lavender.
"This cocktail isn't just for guests at The Open but can also be enjoyed by fans at home. Although the 18th at Carnoustie might be a challenging hole our Barry Burn is a very 'makeable' drink," said John Grieveson, chief marketing officer at Loch Lomond Whiskies, about the new cocktail.
To enjoy The Official Spirit of The Open at home, you will need to add one teaspoon of Scottish honey into a tall mixing glass with two drops of Angostura bitters, then stir in 50 ml of Loch Lomond 12 Year Old Single Malt. Add ice and continue stirring and then strain the cocktail over ice into a rocks glass and finally garnish it with a sprig of lavender.
Loch Lomond Whiskies recently announced a five-year agreement with The R&A to become Official Spirit of The Open and Women's British Open. Known as The One, The Open is the most international of the major championships with qualifying events across five continents. The Championship is also broadcast to 600 million households in almost 200 countries around the world.