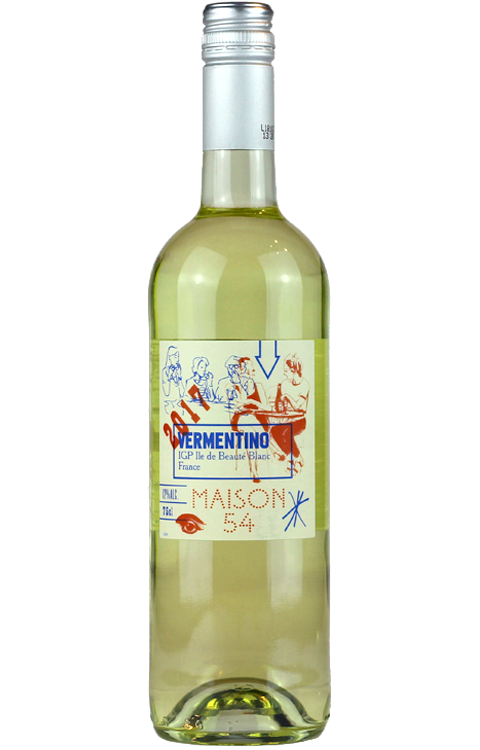 Borough Wines and Beers have launched their own range of wines called Maison 54 and created in collaboration with Master of Wine Liam Steevenson. The new range will feature exclusive bottlings, bespoke blends and limited edition wines.
The first Maison 54 wines – a Pétillant Naturel from South West France and a Corsican Vermentino – are available in the shops and online now. The third white wine in the range, a Terret Blanc from Languedoc, will be arriving in stores at the end of July. A further Maison 54 release is planned for the autumn.
Bottled while still undergoing fermentation and at a lower pressure than other sparkling wines, Pétillant Naturel wines (aka Pét Nats) have a gentle spritz and fresh character, making them an ideal summer aperitif.
This blend of Chenin Blanc and Sauvignon Blanc from South West France is crisp, dry and refreshing, with vibrant lime and gooseberry notes. At 11% abv, it's a good choice for picnics and sunny afternoons in the garden.
Maison 54 Vermentino IGP Ile de Beaute 2017, £10
Crisp and aromatic, with a twist of citrus freshness, this Corsican white has much to endear to Sauvignon fans. Fermented and left on its lees, there is a mineral complexity here, with notes of fresh grapefruit, lemon and honeysuckle. Elegant, fresh and very balanced, it's a good match for fresh fish and seafood, light salads or spring vegetables.
The name 'Maison 54' is a homage to the Paris address where surrealists including André Breton and Marcel Duchamp invented the collaborative drawing style 'Cadavre Exquis' (now better known as the party game 'Consequences'). Each artist would draw a segment of a body, before folding over the paper and passing it on to the others to complete. Unfolding the paper would bring the separate parts together into one figure – a wild and wonderful collaborative creation.