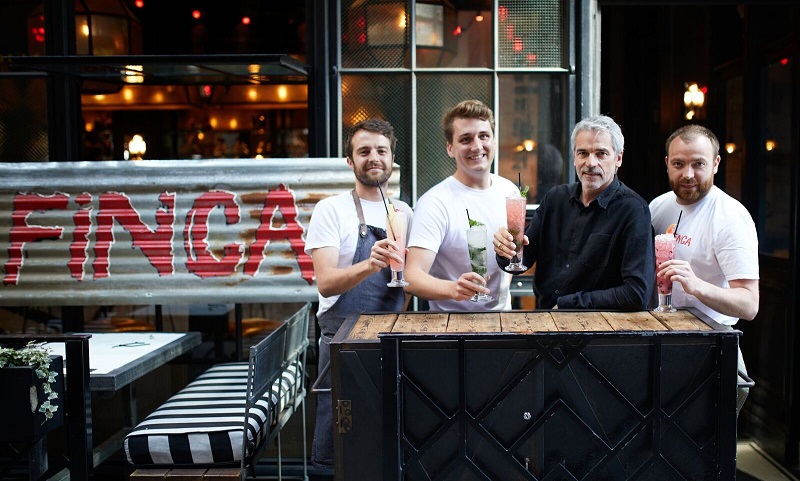 The team behind the Cuban street food concept FINCA has announced it will be launching in Manchester at the beginning of June. The Liverpool based concept received an investment offer from Living Ventures' co-founder, Jeremy Roberts, following their successful appearance on BBC's hugely popular food show Million Pound Menu.
"We are excited to welcome FINCA to Artisan. They impressed a lot of people whilst on Million Pound Menu – myself included – it will great to bring them to the heart of the city and introduce their food to Manchester," said Jeremy Roberts, co-founder of Living Ventures.
Set up in Artisan Café Bar in Spinningfields for the summer period, FINCA will be a full time operation with its food menu served from 12pm until 9pm, seven days a week. As well as serving up their fan-favourite dishes including their famous Cubanos – a hearty traditional sandwich filled with mojo marinated pork shoulder, horseshoe gammon, pickles, mustard and gouda cheese – FINCA will also be using the opportunity to trial new dishes with a number of vegetarian and vegan options.
"We've been perfecting our craft for the past two years in the North West street food scene with FINCA so it's brilliant to have this opportunity to takeover a prime location at Artisan to bring our food to the forefront and put our plans into motion. We have huge plans for FINCA and believe that Artisan is the perfect place to start our Manchester journey. We're currently busy planning new menu additions and exciting events ready for our launch next month," said Michael Harrison, chef and co-founder of FINCA.
FINCA will have a cocktail menu on offer, with diners being able to enjoy classic Cuban cocktails, such as Cuban espresso martini, pineapple mojito or mango and vanilla daiquiri. A lively, party atmosphere will welcome guests late into the evenings of Friday and Saturday. FINCA's pop-up will officially open on Thursday 7 June in the café bar downstairs at Artisan in Spinningfields serving 7 days a week from 12pm until 9pm.