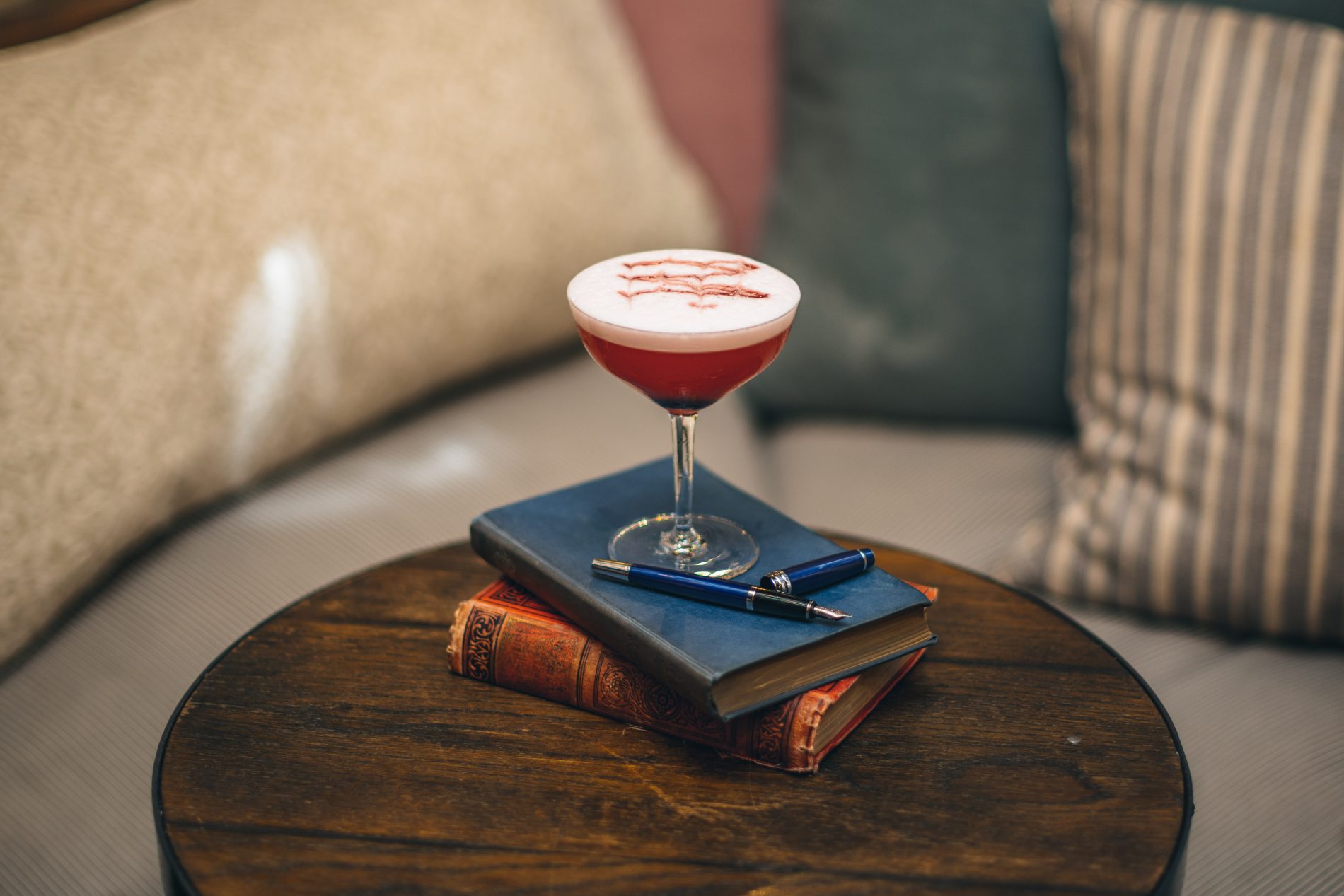 The Bloomsbury Club Bar will be celebrating World Book Day on Thursday 7th March by offering guests the chance to channel the infamous Bloomsbury Set and trade books for cocktails – literary inspired, of course.
In homage to the Bloomsbury Set, The Bloomsbury Club Bar will be joining over 100 other countries in celebrating World Book Day and are delighted to be at the forefront of the festivities in London. Guests are invited to bring a paperback book which they can trade for a complimentary literary inspired cocktail created by newly appointed Head Barman Scott Gavin.
The concept, in partnership with Pernod Ricard, includes four bespoke cocktails, each inspired by various literary legends including the 'JK Rowling', a magical smoking potion  – Chivas 12-year Whisky, Ginger, Honey, Lemon, Lapsang Tea Aroma and 'Roald Dahl's chocolatey, peachy creation served with a giant chocolate ear – Havana Mastero, Peach Liqueur, Dry Vermouth, Grenadine – combining favourite flavours from the author's most loved works.
Each cocktail is priced at £12, or complimentary in exchange for a great novel that will be donated to a local Bloomsbury charitable bookshop.
The Bloomsbury Club Bar's World Book Day Literary Cocktails
JK Rowling
Chivas 12-year Whisky, Ginger, Honey, Lemon, Lapsang Tea Aroma
TS Elliott
Gin, Tonic, Edible Scroll
Roald Dahl
Havana Mastero, Peach Liqueur, Dry Vermouth, Grenadine
Charles Dickens
Martel VSOP, Sweet Vermouth, Charles Dickens Bitters