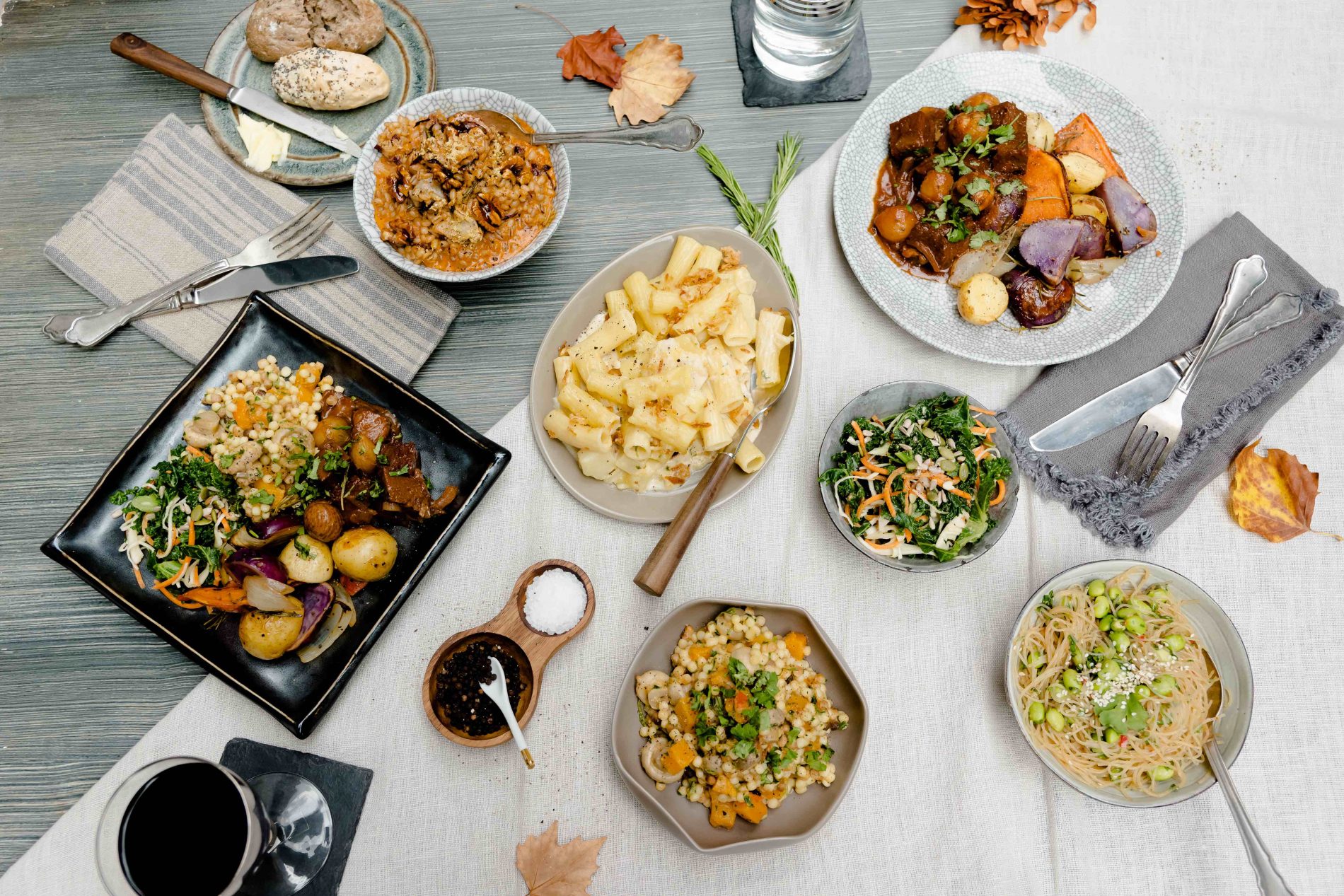 tibits is celebrating its 10th anniversary with the launch of the 'Green Streets' social media competition, which will give 10 people the chance to eat for free for a month in either the London Mayfair restaurant or the Bankside one.
Ten vouchers will be hidden daily between the 1st and 10th of October around London on aptly named fruit and vegetable themed streets. Each day the vegan and vegetarian group will reveal one fruit/vegetable named street on their social media channels, diners will then need to search for a green envelope which contains the prize of free dining for the whole of October, which they should then take to either of the tibits branches to claim and redeem.
Their autumn menu has also just been launched and it is full of goodies such as the innovative Seitan Bourguignon, the warming barley and radicchio stew and tibits take on the classic bread and butter pudding. The prize is a great way to make sure you get to try every dish on the delicious new menu for free!
Since tibits first opened its doors on Mayfair's Heddon Street, there has been a huge surge in customers seeking out a plant-based lifestyle. It is this dedication towards vegan and vegetarian living that inspired tibits to open their second branch on Bankside, neighbouring the famous Tate Modern. This competition is just one of the many ways that tibits hopes to give back to their loyal guests that have continued to spread the word about how incredible vegan and vegetarian food can be and give them a chance to experience it fully for a whole month.
Terms and conditions:
The competition entitles the bearer to eat for free from the 1st of October until the 31st of October inclusive at tibits Bankside or tibits Heddon Street branches. Discount is only applicable to products from the food boat and does not include drinks. Can only be redeemed by the holder of the card and ID must be presented alongside.