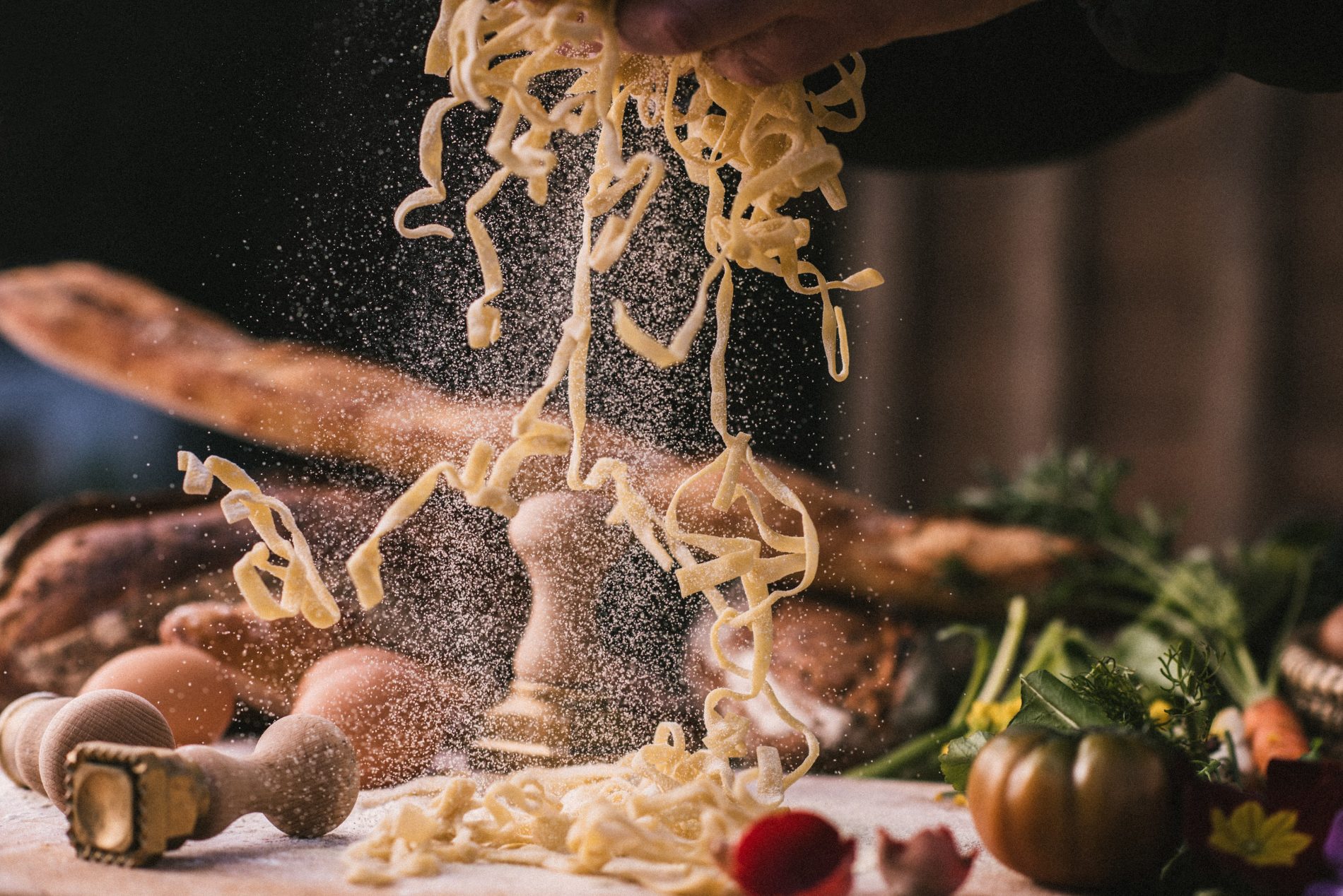 Petersham Nurseries Covent Garden is hosting this autumn and winter a series of interactive and demonstrative masterclasses, workshops, tastings and wine dinners. Those that will be participating are encouraged to learn new skills with this series of pasta masterclasses and floral workshops. The Petersham Cellar team explores an array of carefully curated Italian wines during a series of tastings and wine dinners. These intimate events for small groups are intended to be educational, interesting and fun.
Pasta Masterclasses
Set in the Delicatessen out of hours, this intimate workshop will be an introduction to making delicious pastas that can be recreated at home time and time again. In this interactive class, Petersham Nurseries chefs will share recipes for traditional pasta dough, made using organic eggs from the Petersham Nurseries' sister business, Haye Farm.
Guests will learn how to make a number of pasta shapes including: ravioli, garganelli and tagliatelle, as well as a number of simple Italian sauces. At the end of the workshop, the group will take home their freshly made pasta as well as pasta flour, Haye Farm eggs and a tomato sauce to use and replicate at home.
Dates (£60 per person)
20th September: 6.30pm – 8.00pm

17th October: 6.30pm – 8.00pm

1st November: 6.30pm – 8.00pm

15th November: 6.30pm – 8:00pm
Wine Events
Siepi Wine Dinner, Castello di Fonterutoli, Tuscany, Tuesday 9th October, 7.30pm, £195

Ferrari Sparkling Wine Dinner, Trento, Tuesday 23rd October, 7.30pm, £195

White and Red Wine Tasting: Organic Wines from Italian Appellations, 8th November 2018, 6.30pm – 8pm, £35
Urban School of Garden Inspiration
Set around the Potting Bench in Petersham Nurseries Shop, surrounded by an abundance of plants and flowers. With a focus on seasonality and British grown flowers the horticultural and floristry teams host a calendar of seasonal, intimate masterclasses.
Last Floral Fling 17th October, 10.30am – 12.30pm, £150

Terrarium Masterclass 7th November, 10.30am -12.30pm, £150

Table Flowers and Tablescapes for Christmas 11th, 12th, 14th December, 7pm – 8.30pm, £150