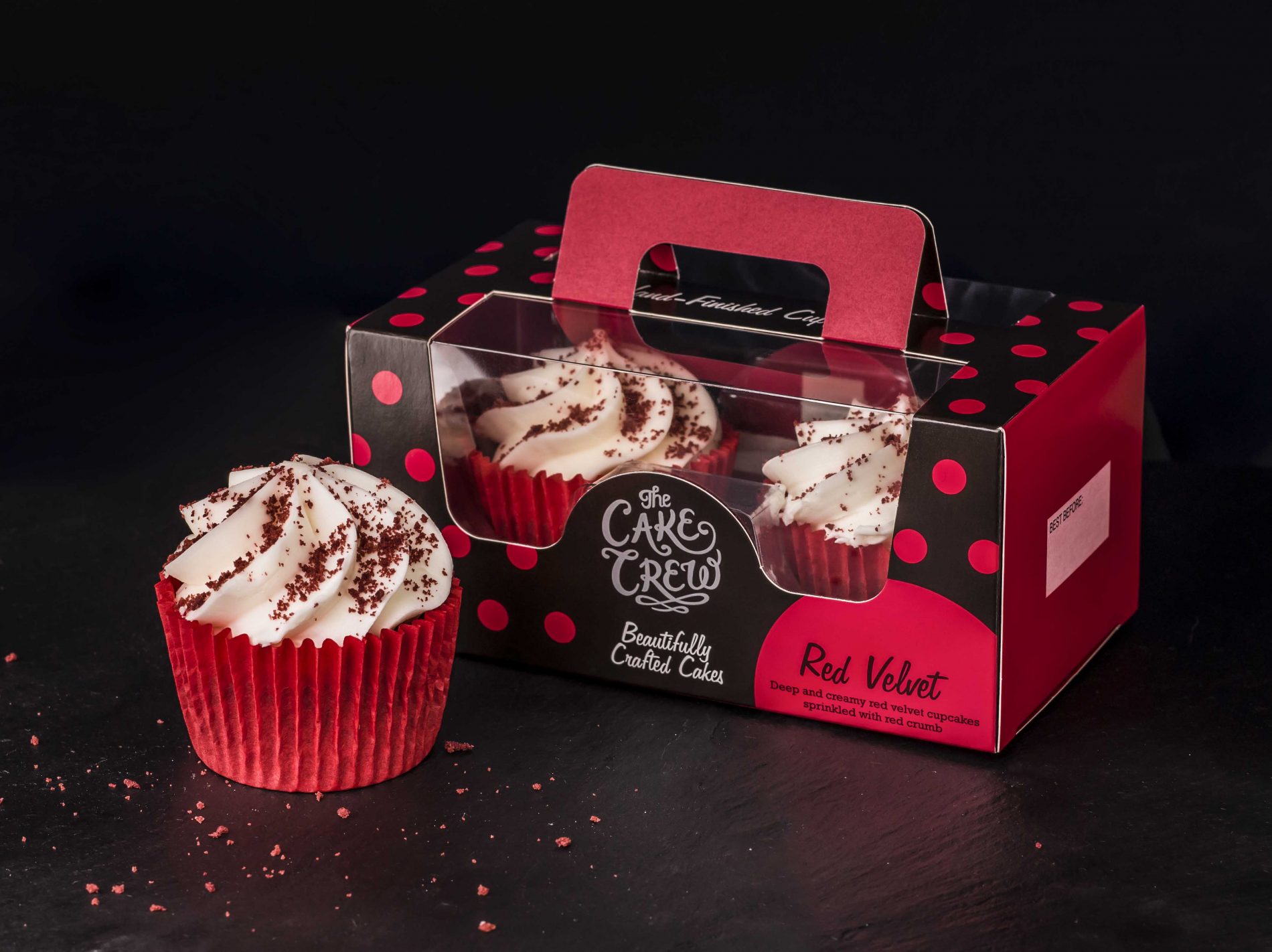 The UK's largest independent baker of cupcakes, The Cake Crew, can now be found in Ocado and Costco. This launch marks the brand's first national listing and a key milestone in its development.
Known for producing and supplying cupcakes to the major multiple retailers and discounters in the UK, The Cake Crew is now extending its offering to reach even more consumers than ever before. The Cake Crew's Beautifully Crafted Twin Pack Chocolate, Salted Caramel and Red Velvet varieties (RRP £1.99), Mini Fruit Platter and Mini Chocolate Platter (£3.49) will now be available at Ocado, reaching customers nationwide.
In addition, The Cake Crew has also launched a Luxury platter into Costco stores nationwide, marking its second national listing. The platter consists of 12 mini cupcakes in three indulgent flavour combinations: Raspberry Champagne Truffle, Chocolate Truffle and Sea Salted Caramel.
"We are thrilled to have secured our first national listings and can't wait for even more Brits to try our range of cupcakes. Following extensive consumer research, we identified a gap in the market for a premium branded offering and these retail listings will ensure even more people have access to our gorgeous cupcakes. We're continually looking at ways in which we can expand and develop our product range including new formats and flavour profiles so watch this space," said Bill Smith-Coats, The Cake Crew's Business Development Director.
Each of the 'Beautifully Crafted' premium sponge cakes feature a mouth-watering centre in either real fruit jam, caramel or premium chocolate sauce and it is also generously topped with a rich smooth frosting. As a final touch, each cake is hand-finished with a tasty decoration, such as gold chocolate flakes, golden fudge squares or real fruit pieces. All the products in the Cake Crew's range are made with natural ingredients and no artificial colours, flavours or preservatives.
The brand's patented anti-tip technology provides a unique packaging solution to prevent any damage to the decoration, ensuring that the cake gets to the customer in the same condition it left the bakery. Finally, 11 products within the Cake Crew's range have now received a Vegetarian Society Accreditation, providing even more choice to consumers.