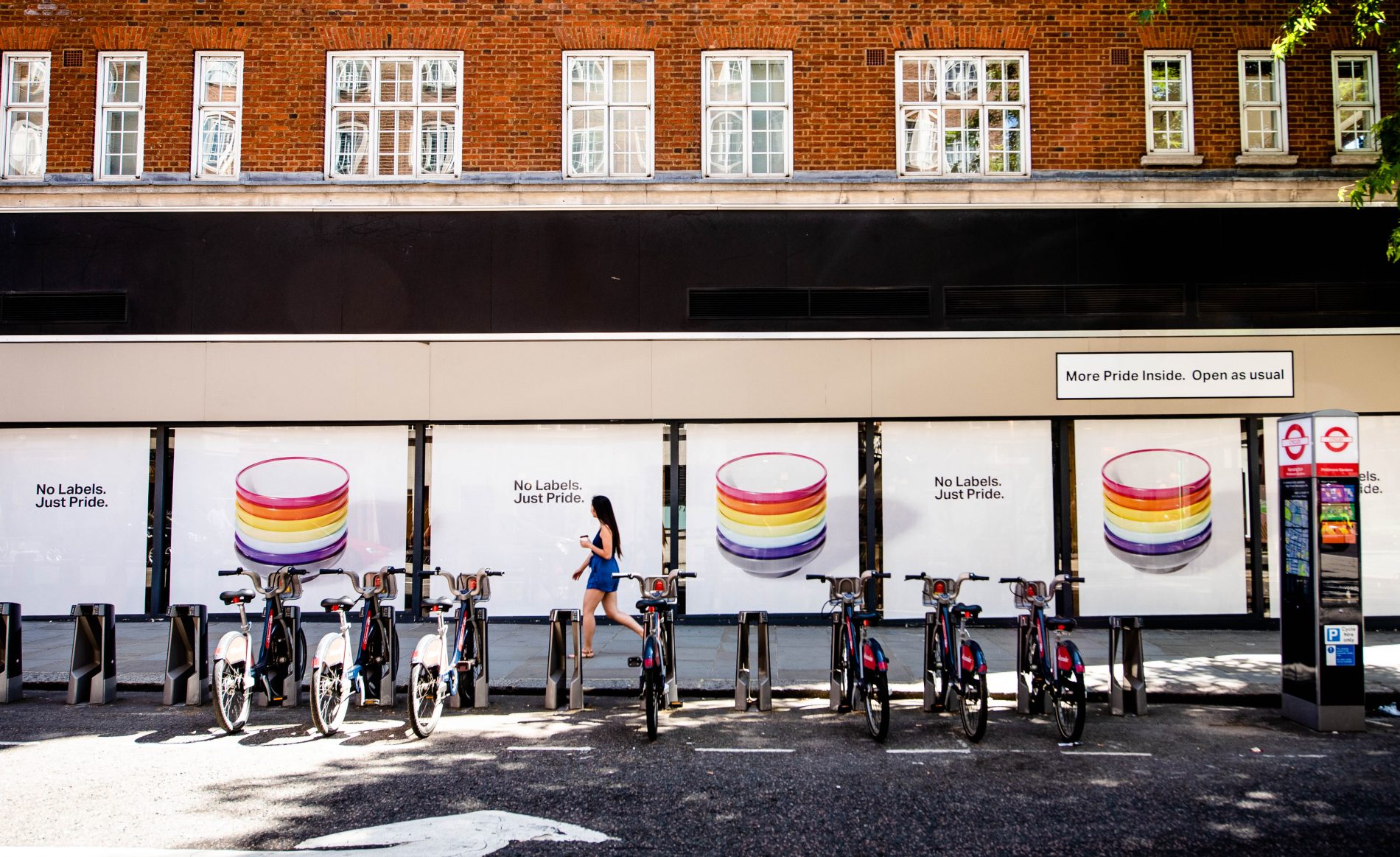 The Japanese street food and sushi restaurant YO! is celebrating Pride in London and the LGBTQ+ community by removing all labels from its High Street Kensington restaurant front, website and social media platforms.
YO! has taken this decision after a recent research commissioned by pride in London #PrideMatters uncovered that the LGBTQ+ community feels they are 'over-labelled'. The study highlighted that there is a growing number of people across the UK who do not feel they fit into the classic identities that society has defined for them.
As a proud sponsor of Pride in London, YO!'s team members and key executives, including the CEO will be part of the vibrant parade celebrations on Saturday, the 7th of July. YO! will also introduce a special Pride deal offering seven different coloured plates for £20, and £1 from each purchase will be donated to the UK Pride Organisers Network (UKPON). The offer is available in a selection of London restaurants until the 8th of July 2018, before rolling out across the UK in other Pride cities.
"Partnering with Pride means putting your money where your mouth is and committing to the cause. Ditching labels and branding is a brave step and we are excited to have such a bold brand partner with us this year," said Polly Shute, Director of Strategic Partnerships for Pride in London.
YO! has always been focused on creating a workforce that is truly representative of the society and building an environment that respects the diversity of their employees, enabling them to achieve their full potential. YO! hopes its 'No Labels. Just Pride.' campaign will initiate a much-needed conversation around not labelling people and will encourage the nation to celebrate what pride is really about.
"We have always prided ourselves on our diverse values and have always strived to be respectful, unconventional, colourful and confident, or RUCC as we call it. At YO! we are passionate about inclusivity and individualism, which is why we are so excited and honoured to be involved in this year's Pride in London. We hope our 'No labels. Just Pride.' campaign helps raise awareness for the LGBTQ+ community," said Richard Hodgson, CEO of YO!.