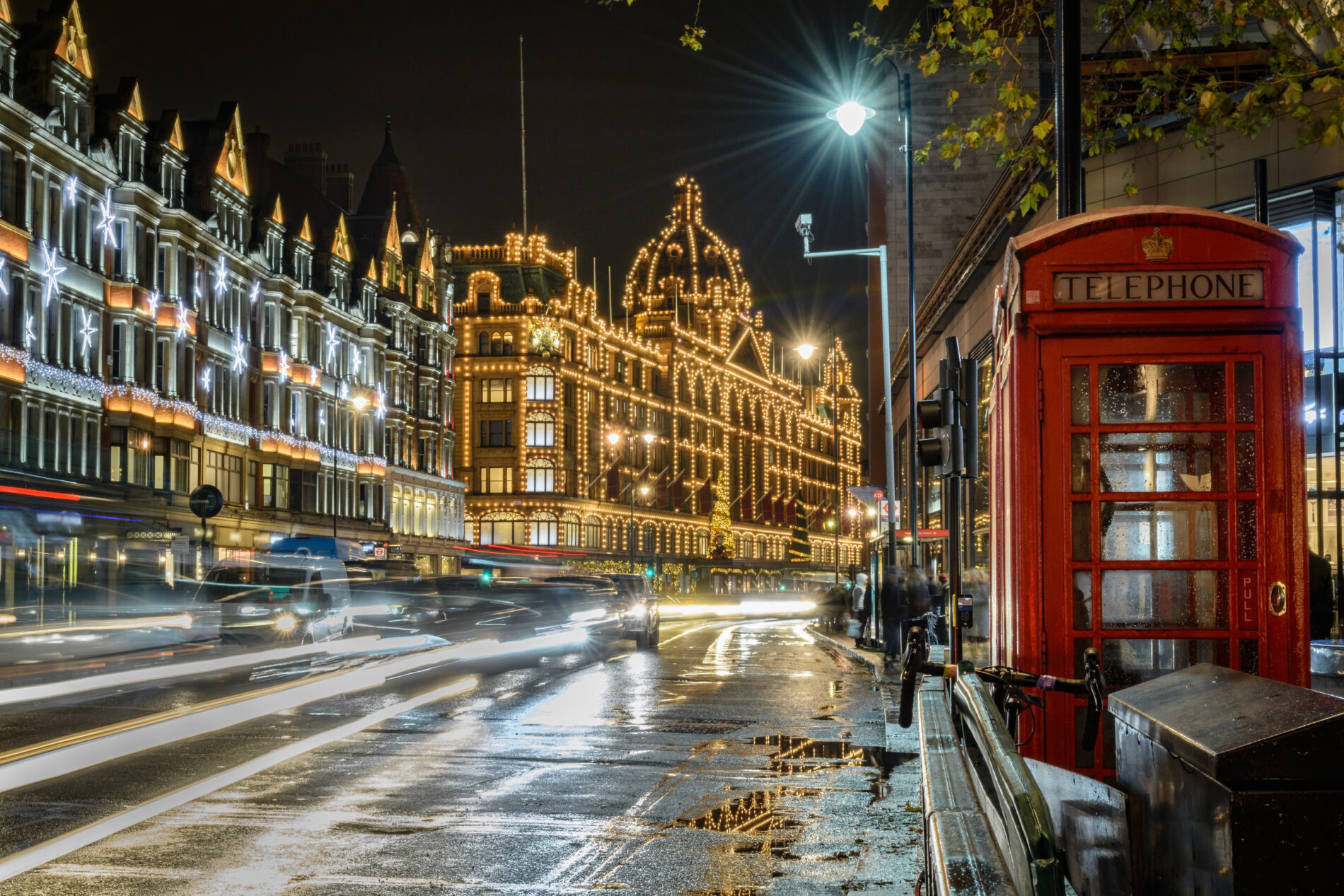 London is a very beautiful city, especially during the holidays. This city is one of the most festive cities in the world. It's also one of the best cities to spend Christmas in. Holidays here are the best. It's just so lively and decorations are all over the city. People are festive and everyone is just into the Christmas spirit.
Many local and international tourists visit London during the holidays. It's a great place for families and friends to bond because you can never run out of things to do. Fun is in every corner, and everyone can feel the Christmas warmth in the atmosphere.
Here are seven things to do in London this holiday season:
1. Explore Winter Wonderland
Winter Wonderland is the annual Christmas fair that happens in Hyde Park. It features rides such as its signature Ferris wheel. Gift shops, game booths, and snack booths are also all over the park.
Since 2007, it has been a Christmas tradition for Londoners to go to this wonderful place. People from other parts of the UK also visit Winter Wonderland. You could go to London via bus, plane, train, or car. If you're from Liverpool, you may want to book coach tickets from London to Liverpool.
2. Go Ice Skating

Ice Skating has also been a Christmas tradition in London. People here love to skate during Winter, so there are many places where you could go skate your heart out. The Somerset House has an open-air rink where you can skate while enjoying some hot chocolate. There are also shops along the rink so you can squeeze in some shopping after.
If you want to skate with a historical castle in the background, then you can go to Hampton Court Palace. This palace was the former residence of King Henry VIII, but it's now mainly a tourist attraction. At night, the castle lights up in festive colours to brighten up the mood.
The Natural History Museum in South Kensington has also an open ice-skating rink. Thus, you can have a historical trip and go skating after. That's like hitting two birds with one stone.
3. Christmas Shopping
Holiday-themed shops are all over London during this time of the year. Novelty shops that sell Christmas figurines and memorabilia are located along the alleys of London.
You can also indulge in Christmas gift shopping in London's famous malls like Harrod's. Many stores also offer season sales which you can enjoy.
4. Attend Christmas Shows
London is famous for producing world-class plays and entertainment. Shows with Christmas themes such as The Nutcracker, A Christmas Carol, and Frozen are available for you to watch. West End also has special Christmas productions that you and your family can enjoy.
There are also free Christmas carols you can enjoy while you stroll around. Children and adult choirs are there to entertain people with music while they walk around the city. Walking with a live band playing just adds magic to your experience.
5. Join The Christmas Lights Bus Tour
The city offers a bus tour wherein you can visit famous landmarks. This tour is called the Christmas Lights London by Night Bus. The bus departs from the London Eye. It then takes you to famous landmarks such as Regents Street, Trafalgar Square, Marble Arch, Picadilly Circus, Houses of Parliament, and Tower Bridge.
This is a great way to enjoy the city night scene and relax with your loved ones. This tour is also guided so you won't have to worry about your itinerary.
6. Eat Christmas Delicacies
English Christmas delicacies are a must-try when you're in London. Most cafes are open 24/7 so you can have treats whenever you want. You can sit in your favourite café and enjoy a warm cup of coffee or hot chocolate. Christmas cookies, chocolates, waffles, and smores are also staples when you visit this city.
7. Enjoy The Views
London has a magnificent view all year round, but it even becomes more special during holidays. While you're here, you can visit spots where you can appreciate London's panoramic view.
You can visit the Shard for some breath-taking views of the city. This 800-feet tower has an observation deck that'll surely keep you in awe the whole time.
The Emirates Air Line cable car also offers a slide along River Thames. This is a great way for you to see London from the air while admiring the historical river.
Lastly, you can go for the classic London Eye. This is one of the most popular attractions in London. You can take a ride with your loved ones and admire the Christmas views from the world-famous Ferris Wheel.
A London Holiday
London is one of the most popular cities to go to during the holiday season. The Christmas spirit is just seen all over the place. There are also countless things to do while in the city.
You can explore theme parks or go ice skating. You can also get yourself entertained by enjoying Christmas plays and performances. Lastly, you can also walk around while sightseeing and shopping. Thus, spending time in London is a must if you want to enjoy the holidays.