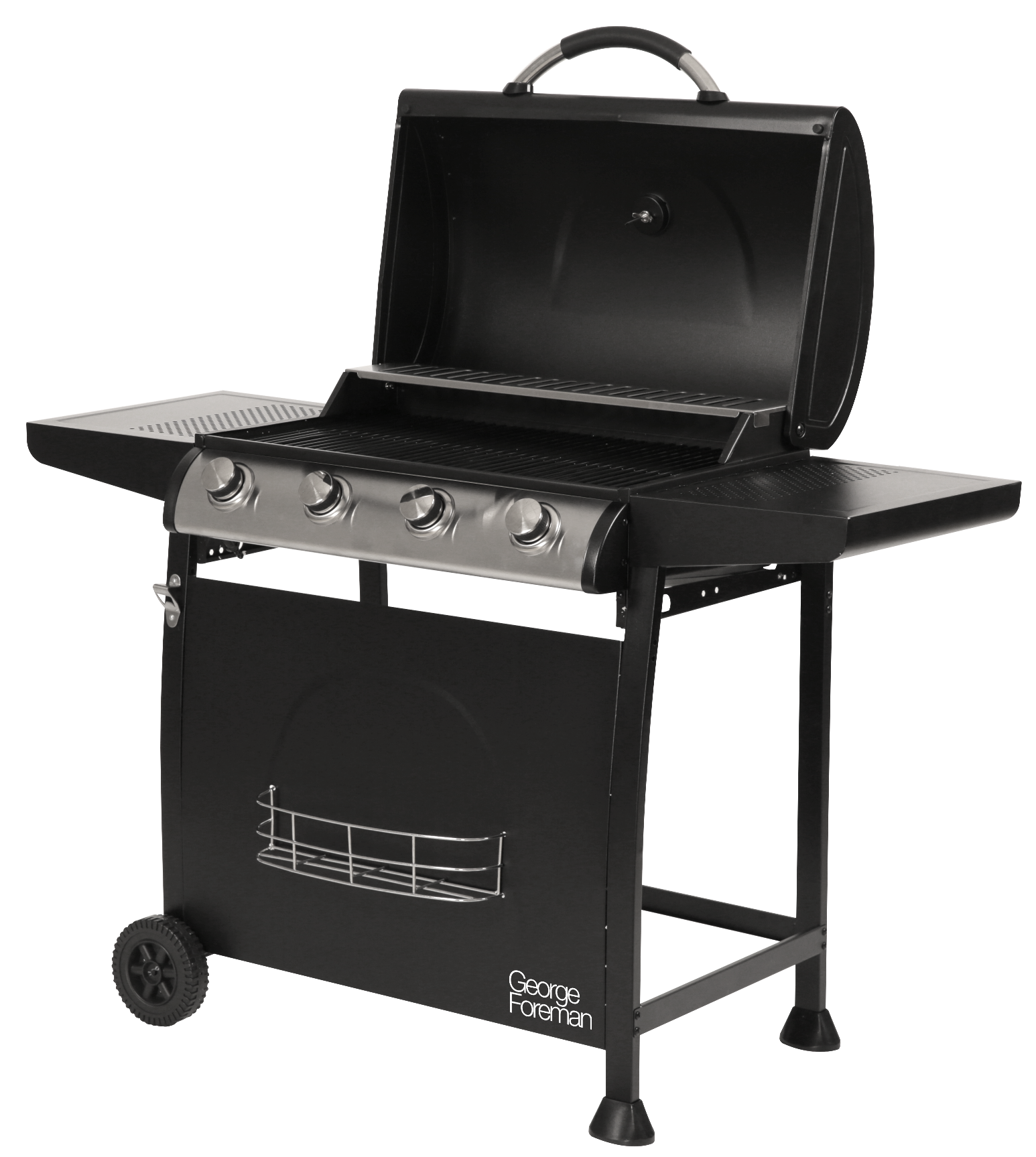 George Foreman, one of the world's leading health grill brands, has launched a new range of outdoor BBQs just in time for the hot British afternoons. Four fully fledged outdoor BBQs will be available at retailers, including Amazon and Currys.
A compact Portable 1 Burner Gas BBQ will offer enough space to cook up to 12 burgers, while a larger 4 Burner Gas BBQ includes cooking and warming areas, temperature control and 4 x 3kW burners with automatic ignition.
Also included in the new range are two Charcoal BBQs with larger grilling areas and the unique flavour that only charcoal cooking can offer. The Kettle Charcoal BBQ has a clever space-saving design whilst the Drum Charcoal BBQ has been created with the serious entertainer in mind. It includes space for 18 burgers, a separate warming area, in-built storage solutions and an integrated thermostat.
"George Foreman has years of experience in grilling, and we wanted to make sure the Great British public have the kit they need to get the job done! From our compact Portable 1 Burner Gas BBQ through to the Drum Charcoal BBQ, we have something to suit anybody, no matter your space or skill," said Faye Jones, brand manager of George Foreman.
The new, full range is available on Amazon at prices starting from £64.99.
For over 15 years, George Foreman has led the way in healthy grilling, featuring in millions of homes across the UK. From burgers to toasties and fish to pizza, the George Foreman grills are easy to use, clean and store and remain very relevant to today's consumer.