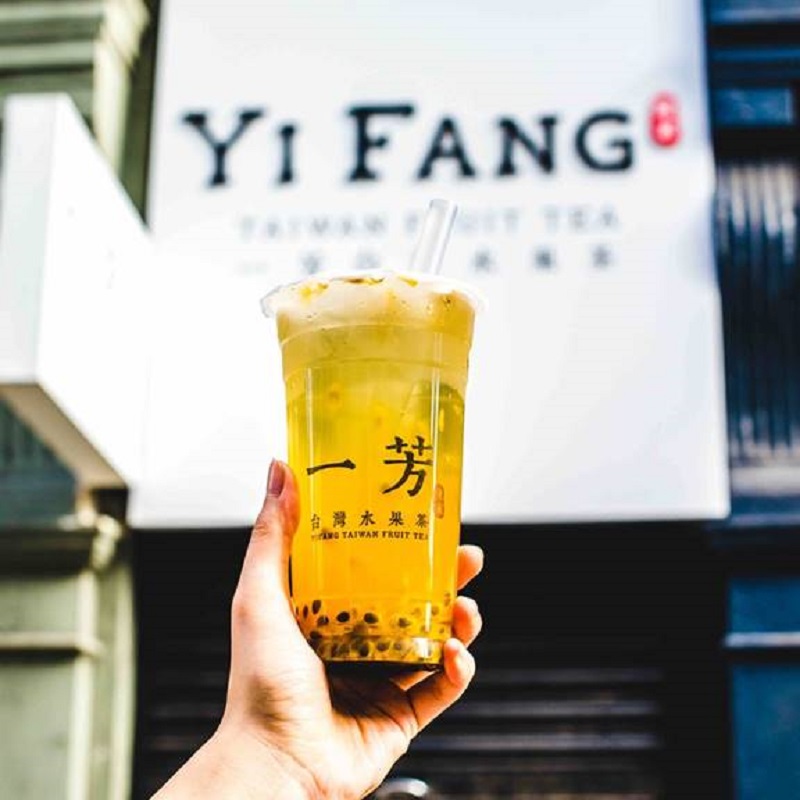 London's Chinatown has welcomed the midday cult Taiwanese brand – YiFang – as they opened their first store in the UK. The inspiration behind the brand is the founder's childhood memories of drinking tea with his grandmother, which proved to be a very successful idea, opening over 600 stores since 2016 and serving their own range of all-natural teas.
"We are excited to open our first permanent location in the UK. Chinatown London offers the very best of Chinese food and drink in London, which made it the obvious choice for the beginning of our brand's expansion. While we are extremely well known in Taiwan we hope to introduce the Taiwanese tradition of drinking tea and the culture of our country to the UK. We take great pride in serving the very best product to our customers and look forward to adding to London's existing market of diverse experiences from around the globe," said Pokai Wang from YiFang.
The extremely healthy drinks are made with no preservatives or additives, following unique sourcing from YiFang's own rural farms located in the Taiwanese regions: passionfruit from Puli in central Taiwan and plumbs from Xinyi in the north. They also harvest premium tea from their own mountain plantations and source sugar cane from the lush valleys of Xikou, as well as using locally sourced apples, oranges, lemon and grapefruit from New Spitalfields Market and milk from UK suppliers.
Located in Shaftesbury Avenue, the shop will serve 20 varieties of tea taken from the recipe book of the founder's great grandmother. The three signature teas includes YiFang Fruit Tea, a mountain tea with apple, orange, pineapple, passionfruit and their secret recipe of pineapple jam; Fresh Milk Tea with Pearl; and the Brown Sugar Milk with Pearl, also known as YiFang Mud Flip.
The drinks are available in regular and large size priced from £2.95 to £4.65 and customised by choosing sugar and ice levels, extra toppings (tapioca pearls, grass jelly and aiyu jelly) with the option to be served hot or cold.