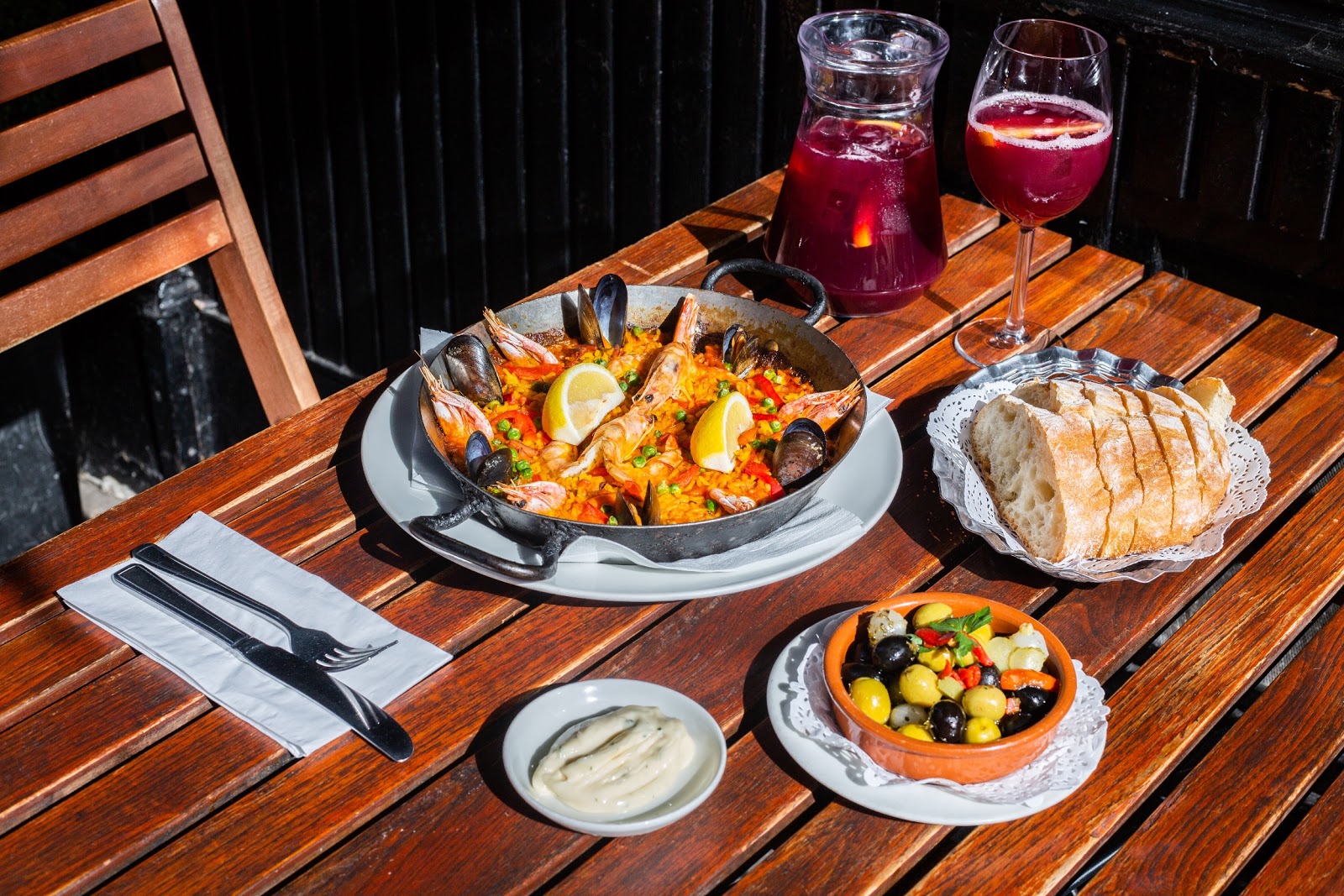 Guests at El Pirata can now enjoy Bottomless Paella, available exclusively on Mondays throughout September and October. Adding their own Spanish twist to the 'Bottomless Brunch' trend sweeping London, El Pirata's new offering is unique in the capital.
Featuring El Pirata's traditional Paella Valenciana, the iconic Spanish dish complete with rice, shellfish & chicken, guests can enjoy their Bottomless Paella alongside mixed olives, Pan con alioli and two glasses on Sangria. This offer is available for £15 per person at lunch time and £18 per person for dinner. A vegetarian option is also available, ensuring that everyone can enjoy a Spanish feast.
El Pirata's offering includes authentic Spanish tapas made using quality ingredients. For nearly a quarter of a century El Pirata has been serving authentic tapas, with more than 60 dishes on the menu, and over 140 Spanish wines on the list. Jose Rodrigues and his team provide guests with the perfect Spanish tapas bar experience in the heart of Mayfair, but not at typical Mayfair prices.
Set over two floors, the restaurant's ground floor restaurant has 35 covers and 12 seats at the bar, while the lower ground, available through a spiral staircase, offer a more intimate dining for 65 covers.The restaurant's design is inspired by many of the Spanish team's memories of typical tapas bars from their hometowns. Spanish prints and black and white photographs line the walls and wooden floors, black woodwork and wrought iron interiors are reminiscent of Madrid and Barcelona.